LIARS: Maine anti-gay marriage petitioners using duplicitous tactics.

Lady Gaga has a tit explosion in Toronto.

Sacha Baron Cohen plagiarized his pink nude Berlin bodysuits.

New York Bar Association stands behind marriage equality.

Provincetown film festival kicks off.

Hate crime outside Casey's Bar and Lounge in Portland under investigation: "No arrests have been made, but the case has been sent to a detective
with the Biased Crimes Unit, which is examining whether the alleged
victim was targeted because she was gay. Customers of the bar
said they have experienced homophobic slurs from people in nearby
apartments. They said some have tossed water balloons and spit at them."

T.R. Knight to star in Parade at the Mark Taper Forum.

Madonna's Mercy arrives in London.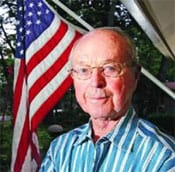 Recently-out 86-year-old World War II vet served as grand marshal for this weekend's Gay Pride parade in Columbus, Ohio.

NYT: Why the gay rights movement has no national leader.

Apple sells more than a million iPhone 3GS in first three days.

More reason that clowns are evil.

Residents of Napa, California rally for Pride: "About 100 people walked Saturday in downtown Napa for Napa Valley Pride
2009, an event in support of gay, lesbian, bisexual and transgendered
people."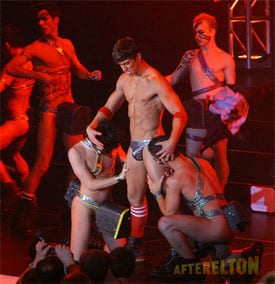 AfterElton covers Broadway Bares 19.0.

Mulberry, Florida mayor and drag queen roommate in domestic dust-up.

Jake Gyllenhaal and Reese Witherspoon now wear matching outfits.

Is gray hair protecting us from cancer?

Gay rights group in Indiana plans July 2 protest in Bloomington against constitutional amendment banning same-sex marriage.

Canadian and U.S. researchers' new approach to fighting AIDS: "Treating HIV/AIDS with a combination of antiviral drugs and
chemotherapy seems to destroy both the circulating virus and immune
cells in which the virus hides, a team of Canadian and U.S. researchers
has found. In Sunday's online issue of the journal Nature Medicine, Dr.
Rafick-Pierre Sékaly of the University of Montreal and his colleagues
report finding cells where HIV hides from existing treatments. Anti-AIDS therapies known as highly active anti-retroviral
treatments, or HAART, target the virus's replication process but have
been hampered by these reservoirs of immune system cells hiding the
virus."

Male model fix: Jamie Dornan.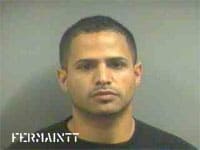 Cell phone leads police to gay man's killer. Likely an internet hook-up gone wrong: "Officials said they believe the stabbing occurred after Fermaintt
visited Pecora's apartment and then hailed a cab to go to the Bronx,
according to city police. But once in the cab, police said, Fermaintt
explained to the driver that he did not have cash and offered a watch
and a cell phone to pay for the ride. When Fermaintt left the cab, he left the phone on the backseat, where
the driver later found it and saw a worried text message that was from
Pecora's sister." NY1 report.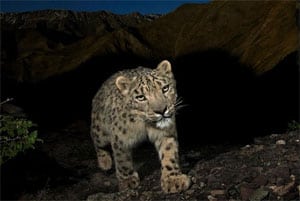 Quest for the snow leopard.

Google Street View provides some useful evidence after a weekend building collapse in Brooklyn in which three were injured.

Youth Radio to cover 40th anniversary of Stonewall.

Major spelling error at Pat Buchanan conference to promote "English-only" initiatives.

Washington Post under fire for publishing 7,000 word piece on the murder of gay D.C. lawyer Robert Wone online only and not in print edition.