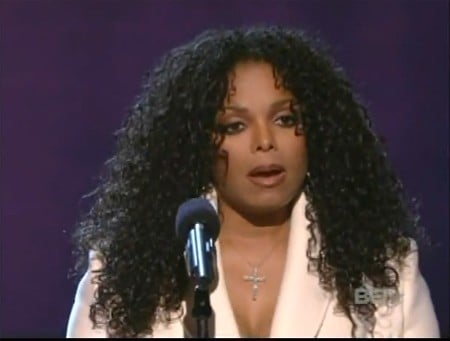 Janet Jackson spoke about her brother Michael at the BET awards last night.
Said Janet: "My entire family wanted to be here tonight but it was just too painful (except for father Joe Jackson, of course, who was plugging his new business venture on the red carpet), so they elected me to speak with all of you, and I'm going to keep it short but I'd just like to say that, to you, Michael is an icon. To us, Michael is family, and he will live forever in all of our hearts. On behalf of my family and myself, thank you for all of your love, thank you for all of your support. We miss him so much. Thank you so much."
Following Janet's remarks, Jamie Foxx and Ne-Yo performed a tribute.
Watch it, AFTER THE JUMP…