The editors of Modern Tonic
present a weekly music update here on Towleroad. The rest of the week,
they scan the pop-culture landscape for movie, TV, book and Web
recommendations in their daily email.
Toronto trio The Cliks — that's a combo of 'clit' and 'cock' — have everything it takes to be rock's next  great band. Pounding tunes, sing-a-long choruses and transman Lucas Silveira — that's the band's female-to-male transgender front-person. On their third release, Dirty King, produced by Sylvia Massey (Red Hot Chili Peppers, Tool), The Cliks wrench thrilling Guitar Hero-worthy songs from gender rebellion ("Not Your Boy") and bad relationships ("Haunted"). Silveira stutters through the slutty surf-rock title track (and first single) "Dirty King." And the crunchy gender-f**k "Love Gun" would melt the face-paint off of all four members of Kiss.
Check out their sultry brand of rock fireworks with our FREE DOWNLOAD of album-highlight "Red and Blue."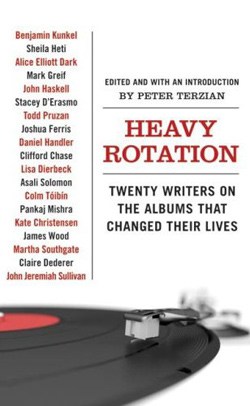 In the affecting new collection of essays Heavy Rotation: Twenty Writers on the Albums That Changed Their Lives (out today), various writers delve into the albums that rocked their worlds. Among them are a few LGBT authors who share their personal experiences: Clifford Chase on The B-52s' self-titled debut, Stacey D'Erasmo on Kate Bush's The Sensual World, Colm Toibin on Joni Mitchell's Blue, and Peter Terzian (also the book's editor) on Miaow's unreleased album Priceless Innuendo.
Other writers revisit Eurythmics' Savage (written by Daniel Handler, Lemony Snicket's alter ego), Talking Heads' Remain in Light, and the Hedwig and the Angry Inch soundtrack.

MUSIC NEWS:

EMI has served Australian clothing designer Katie Perry with a cease-and-desist order to stop her from using her own name; apparently they believe its too similar to that of their superstar artist Katy Perry, born Katheryn Elizabeth Hudson.

Courtney Love is reviving the name of former band Hole for her forthcoming album, due late '09/early '10, though she will be the only person on the album who was in the band. 


  Moby's New York vegan cafe, Teany, has been destroyed in a fire. No one was hurt, and they hope to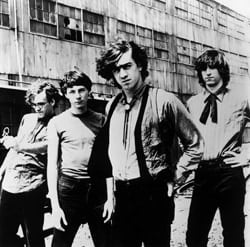 reopen in the next two months.

ABBA-esque: Benny Andersson Band's new single, "Story of a Heart," co-written by Andersson with Björn Ulvaeus and featuring Anni-Frid/Agnetha-style vocals from Helen Sjöholm, will be released in the U.K. July 6.
The South may never rise again, but it sure can be remastered and re-released. Athens, GA's finest, R.E.M., get a Deluxe Edition release for their classic, Reckoning, including the entire CD and a bonus live set from 1984.
Big girls don't cry, but they stomp, shriek, holler and tear up the dance floor on Gossip's new Music For Men (available digitally only).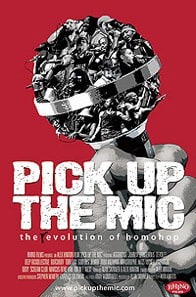 Having won over both the Strokes and Grey's Anatomy, quirky Russian songstress Regina Spektror drops Far, her third major-label release.
Fresh from their U.K. debut at #1, Escala — Simon Cowell's mini-skirted pseudo-classical quartet — release their self-titled album.
Michael Johns — the 2008 American Idol contestant unjustly voted off at #8 — is hoping for some Jennifer Hudson-like love with his new release, Hold Back My Heart.
Pick Up the Mic: The Evolution of Homohop' a one-of-a-kind documentary (out on DVD) recounts how a small circle of LGBT rappers carved their own niche within a market that continues to insult' if not ignore, them altogether.
Also released: Paulina Rubio — Gran City Pop; Shawn Colvin — Live;  Tift Merritt — Buckingham Solo (Live); Patterson Hood — Murdering Oscar (And Other Love Songs).

MUSIC VIDEOS AND CLIPS:
Simian Mobile Disco: "Audacity of Huge"
A cornucopia of literal images matches a litany of lyrical items — "Damian Hirst telephone," "gold thong studded alligator leather" — in
this goofy, electro-clash jam from the U.K. dance-master's forthcoming Temporary Pleasure.
Misstress Barbara ftrg. Sam Roberts: "I'm Running"
Italian-born Canadian dance diva meets sexy, weathered Canuck rocker for abstract urban rendezvous in the mean streets of Montreal. From Misstress Barbara's artist debut, I'm No Human (out now in Canada).
Pixie Lott: "Mama Do"
Before you yawn and say "Duffy clone," check out this hand-clapping, choreography-heavy #1 U.K. single and swear you weren't singing along from the first chorus.
The Temper Trap: "Sweet Disposition"
Bronski Beat are reborn as a space-age Aussie alt-rock quartet on this
falsetto-dripping love rave — also prominently featured in (500) Days
of Summer — from the band's forthcoming debut, Conditions.