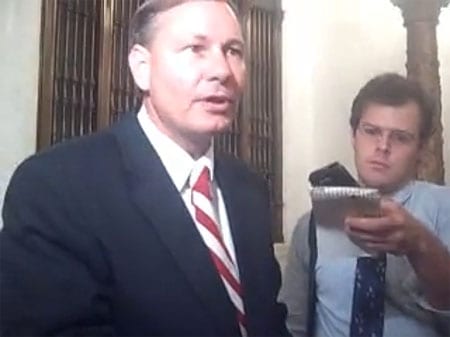 Pennsylvania Senator John Eichelberger was confronted at his office yesterday by a group of activists and presented with a stack of petitions objecting to his statements in an interview earlier this month that gay couples are dysfunctional.
Eichelberger is sponsoring a bill to ban same-sex marriage in the state.
When asked in the interview, "Should our only policy towards [same-sex] couples be one of punishment,to somehow prove that they've done something wrong?" Eichelberger responded: "They're not being punished. We're allowing them to exist…"
When asked if he would apologize, Eichelberger answered, "No. I think you know my answer to that."
Watch it, AFTER THE JUMP…