The UK saw civil partnership registrations decline by a fifth last year, the Guardian reports: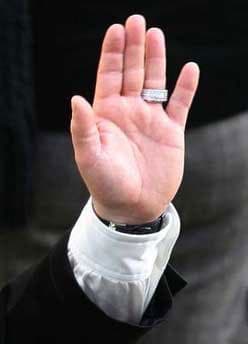 "A total of 33,956 partnerships between gay couples have been formed
since the law first allowed them in December 2005. The fall in England
and Wales, where 6,588 partnerships were formed last year, was 17%; in
Scotland 24% and in Northern Ireland 23%, the provisional figures
reveal. In 2008, men made up 53% of those forming civil
partnerships, down from 55%, with the largest numbers being registered
in the London borough of Westminster (234 between men and 48 between
women) and Brighton and Hove (158 involving men and 116 women). The
figures also show that 180 civil partnerships were dissolved last year,
compared with 42 the year before. Most involved female couples."
Said activist Peter Tatchell: "After civil parternships were legislated there was a huge surge of
couples who had been together for decades who suddenly wished to take
advantage of the legal recognition. Now we've settled into a
pattern of civil partnership take-up which reflects people who have
recently fallen in love for the first time. He added that other couples are now waiting in the hope the law will change regarding same-sex marriage. Initially
most were ready to settle for civil partnerships. After years of no
legal rights they were desperate to get something. Now
the mood is shifting in favour of full legal equality – the right to
get married in a registry office on the same level as heterosexual
couples."