Sam the Australian brushfire poster boy Koala has died.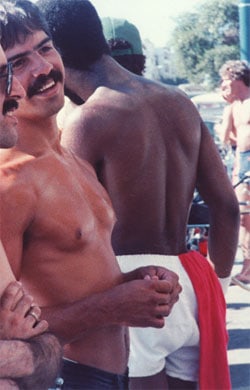 Uncle Donald's Castro Street, one of the best sites for archival SF Castro 70's material and history, has just added a gallery on photographer Efren Ramirez.

Guess who's filling in for Paula Abdul on American Idol?

Gay cop settles harassment suit with Millville, NJ for $415,000: "As part of the deal, Robert Colle has resigned from the Millville police force. He had been on leave since August 2007. Colle sued in October 2007, claiming he was ridiculed by the man who was then chief and other officers because he's gay."

Empire State Pride Agenda endorses Christine Quinn for City Council re-election.

Twitter, Facebook, LiveJournal hit with DoS attacks.

Could next British PM be gay? "The formation of British governments and their dissolutions is
something few Americans understand, but there is growing buzz in the
press that Peter Mandelson, the openly gay First Secretary of State in
the Labor Party government of British Prime Minister Gordon Brown, may
be positioning himself to take the top job should the increasingly
unpopular Brown step down before the next national election."

Tiger Woods fart-gate scandal explained.

True Blood stars getting married.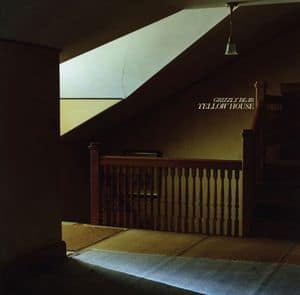 Ben Tousley, the graphic designer behind the band Grizzly Bear, talks shop (warning – site possibly nsfw).

Gay Florida sheriff's deputy accused of preying on illegal immigrants: "Jonathan Bleiweiss, 29, allegedly targeted the
immigrants because they were afraid to go to the police, the South
Florida Sun-Sentinel said, citing the records released Tuesday. Authorities
say he scared at least eight different men he pulled over during
traffic stops into performing sex acts with him, and demanded their
phone numbers and contact information."

Brendan Tapley: Hate crimes, and the coming masculinity.

British photographer Matthew Lewis takes his own life.

Hillary Clinton offered 40 goats and 20 cows for Chelsea Clinton's hand in marriage.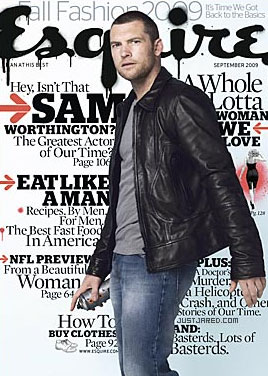 Sam Worthington worthy of Esquire's September cover.

Police investigating hate crime in Seattle: "The first victim suffered two black eyes, a laceration to the bridge of
the nose, and a bruise on his lower back from his right kidney area to
his hip. The second victim was listed as having sustained a deep
contusion to his chest. The victims were able to provide partial
descriptions of the three men and two women."

Stay in the lines: a Grey Gardens coloring book.

Bill Clinton used "vast web of financial and political contacts" to secure release of journalists from North Korea: "In the case of the detainees, Clinton tapped wealthy business people to
execute a mission that, without a special federal waiver for the
aircraft to travel to North Korea, would have been illegal."

Gay ex-Mormon is Paris Hilton's new BFF.

REPORT: Gay man assaulted at abortion clinic in Akron, Ohio. "Charles Wright, a 50-year-old gay man and former vice-president of
Cleveland's National Organization for Women, regularly escorts women
into the Akron Women's Medical Group, along with his partner, Tom Reke.
Women seeking care are often confronted by hostile right-wing
protesters opposed to a women's right to choose. But on July 18, things became violent when Wright was physically
assaulted by one of the right-wingers, who broke six of Wright's ribs.
The assailant, whose name is unknown, is a member of the extreme-right
religious group Jericho Riders Motorcycle Ministry, which regularly
preaches homophobic and anti-women rhetoric."