Scientists reverse Multiple Sclerosis in mice.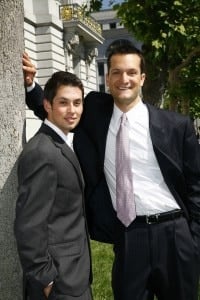 Utah paper refuses to run gay couple's wedding announcement.

NeNe Leakes can't get enough Anderson Cooper.

Samantha Fox to marry her manager Myra Stratton: "We might get Liz Mitchell of BoneyM to do the ceremony – she's a pastor now… and have the do [party] in Siberia."

Gay couple claims ejection from Internos Wine Cafe in San Francisco for kissing.

Glee gets a new promo!

Anchorage Mayor mulling veto of anti-discrimination ordinance: "This issue is important to our community and, as such, deserves
careful consideration. It is my responsibility not only to listen to
constituents but to examine the ordinance's language in depth."

Bethenny Frankel trashes Gwyneth Paltrow's cooking skillz.

Michael Feinstein and Cheyenne Jackson record album.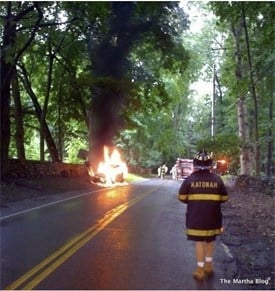 Car bursts into flame outside Martha Stewart property.

Planet discovered that orbits its star backwards.

Activist Michael Petrelis zaps anti-Harvey Milk press conference in SF's Civic Plaza.

On a gay adoption: "We are often asked what Scott calls his two fathers. Before the adoption, we
asked ourselves the same question. Some gay couples we know who had adopted
let their child use their first names, but that seemed to deny Scott the
chance to use a word used by most of his friends. Others, where one partner
is from a different country, used something like 'Daddy' and 'Papa' to
differentiate. In the end, we settled on 'Daddy' (for Michael) and 'Dad'
(me), uncertain whether Scott would be able to make sense of the
distinction. We needn't have worried. He gets it right all the time."

Shia LaBeouf reveals his hand to the world.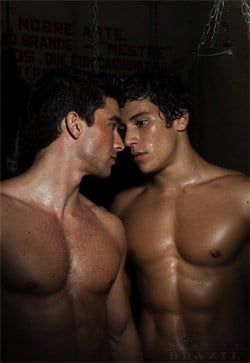 Boxing in Brazil.

Protest planned at Rhode Island National Organization for Marriage event this Sunday.

Tulsa mayoral candidate says #1 issue for city is putting a Christian creationism display in the Tulsa Zoo.

Lockerbie bomber to be freed? "If
the Scots do this, they should be ashamed of themselves. The man is a
mass murderer and he would be given a sympathy he did not afford his
victims."

Woman faces second-degree murder charges in Boulder, Colorado for stabbing her husband after he told people, 'I'm a gay guy'.

Craig Vincent-Jones, executive director of the L.A.
County Commission on HIV, on Arnold Schwarzenegger's draconian HIV/AIDS budget cuts.

Vancouver gay basher Michael Kandola to stand trial: "Smith was holding hands with another man on Davie St Sep 27, 2008 when
police say a group of men yelled homophobic slurs at the gay men.
Kandola then allegedly punched Smith."