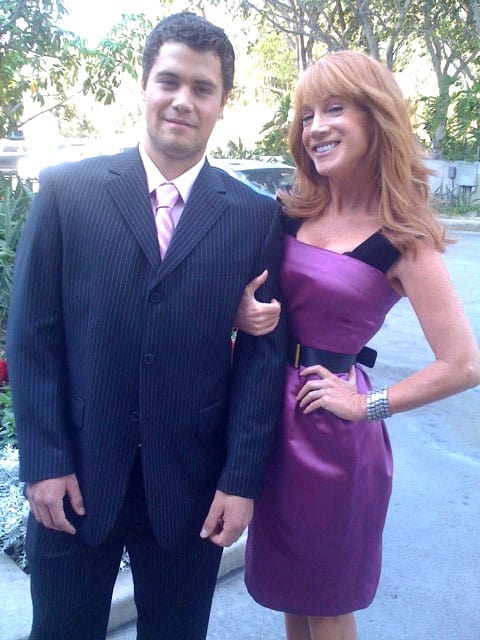 Via her Twitter: "There's a new love in my life. Age is just a number people."
The pair showed up at the Teen Choice Awards together. Marc Malkin at E! reports:
"Griffin joked that the two have been a couple for quite some time
now. 'Long-distance relationships are not easy, especially when he's in
his igloo and I'm in my Hollywood tower,' she said as they made their
way down the fake-green-grass arrivals carpet. Johnston was a man of few words…Asked
what it's like being Griffin's date for the show, he smiled, 'I just,
you know, look at her, shut up and do what I'm told.'"
Hours later, Griffin updated her Twitter: