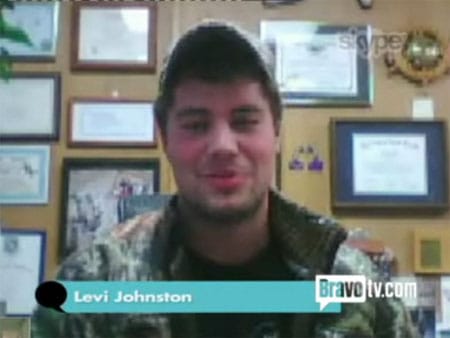 Levi Johnston took my question last night on Andy Cohen's Watch What Happens Live. Yesterday I tweeted Cohen after he'd sent out a request for queries. I suggested Cohen ask Levi if he knew that he had become something of a gay pin-up boy, and how he felt about it.
Levi's answer, AFTER THE JUMP…
Said Johnston: "I think it's great man, um, I like my fans. Just another person." When Cohen asked Johnston if there were any gays in Wasilla, Johnston responded, "Oh yeah. We got gays in Wasilla, Anchorage, they're all up here."