New Jersey gears up for marriage battle…

New York's High Line Park features a 20-story peep show.

This is why some people hate pop music.

Why did last week's Mad Men come with a warning label? Was it because of this scene?

Two men charged for throwing eggs and yelling homophobic slurs in Manchester UK's gay village: "Peter James Young (23), of Hardman Street, and Phillip Shepherd (25),
of Derby Street, have been charged with a public order offence. Young
was further accused of common assault."

Magnetic resonance intercourse.

Obamas set for Martha's Vineyard vacation.

Obama sneakers and basketball for sale.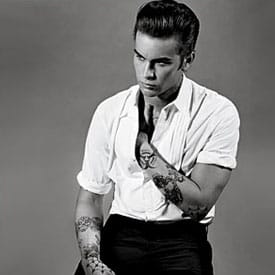 Chace Crawford to Interview: "I'm the
biggest believer in not talking. I don't Twitter or MySpace or
Facebook. I want to keep to myself. I don't want to be out there. You
have to keep some kind of control over who you are."

Male model fix: Santiago Peralta.

Peter Staley on Obama's first step toward a national HIV/AIDS strategy.

WoW's James St. James reports from the Ovahness Vogueing Ball.

Mexico decriminalizes drug possession for small amounts: "The maximum amount of marijuana for 'personal use' under the new law is
5 grams — the equivalent of about four joints. The limit is a half gram
for cocaine, the equivalent of about 4 'lines.' For other drugs, the
limits are 50 milligrams of heroin, 40 milligrams for methamphetamine
and 0.015 milligrams for LSD."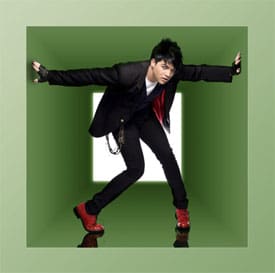 And he's not sorry, it's human nature…

Glasgow Gallery of Modern Art accused of censoring gay-themed art exhibit: "The reaction of GoMA and the council is exactly the same that is
happening to these individuals, making it hard to talk about coming
out, about being gay, about disclosing their HIV status."

Live Nation sponsoring national tour of Jamaican murder music singer Buju Banton.

Salt Lake City to consider anti-discrimination bill: "The current language of the bill would
ban discrimination based on race, sex, age, disability, sexual
orientation and gender identity (trangender protections) in the areas
of employment, public accommodations and housing. Religious
organizations and state agencies would be exempt from the law." Provo paper blasts effort…