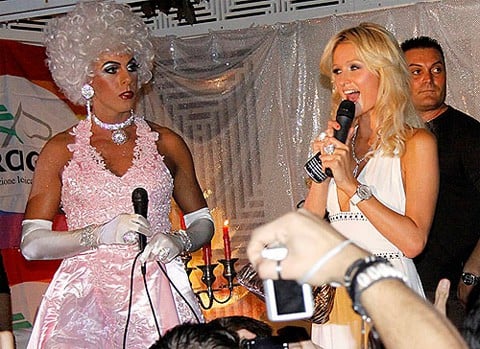 There was momentary confusion and a lot of booing at the Borgo del Tempo Perso club in Milan where Paris Hilton appeared last night. The event was called Join the Gap, and was organized by the gay rights group Arcigay. 
After being asked by a drag queen if she would hold up a sign the said "No Homophobia" and she appeared to refuse or misunderstand, instead calling for the music to begin, she was roundly booed by the audience.
She later agreed to hold the sign, and everything was better again.
Gays in Italy have recently been targeted by homophobic violence. Hundreds protested earlier this month in Rome after bomb attacks in the city's gay district.
Watch Hilton's appearance, AFTER THE JUMP…