Human Rights Campaign President Joe Solmonese suggests that the time frame in his 2017 letter can be seen as a "narrow window" in the scope of the gay rights movement.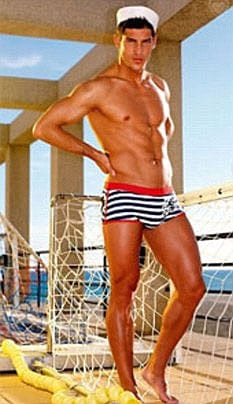 Straight Italian couple sues cruise company after showing up for their vacation to discover they were departing on Italy's first gay cruise: "My clients were also left embarrassed because among the passengers were
people they knew and had no idea that were gay, which was uncomfortable
for all parties."

Gay Al is feeling tender.

Iowa NAACP President announces support for anti-gay gubernatorial candidate Bob Vander Plaats.

Report: Iran hanged a man last week for gay sodomy.

Gay activists plan kiss-in at Fort Worth Stockyards: "The kissing booth will be on Exchange Street, right in the heart of
the Stockyards and its bound to stir up controversy. In fact, one old
cowboy has been quoted as warning gays that if they are not careful,
they might be in for a whuppin'."

Dan Savage has never slept with Janet Napolitano.


Gus van Sant and Bret Easton Ellis collaborating on film adaptation of Vanity Fair article "The Golden Suicides".

Gujarat state in India becomes home to the country's first elderly home for gay men: "The brainchild of Manvendra Singh Gohil, popularly known as India's gay prince, the project will be ready to accommodate elderly homosexuals by the end of the year.
Manvendra Singh Gohil says, 'We will offer food, drinks and medical facilities for the people staying here, it will be their home.'
The Rs 25-crore project will be home to 50 elderly gay men to start with. Requests for accommodation have already started trickling in."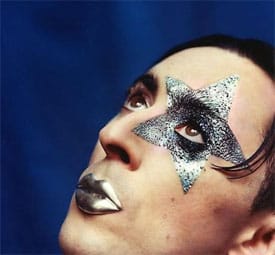 Alan Cumming in new photo shoot from David LaChapelle.

Gecko madness!

Boyzone to hold Stephen Gately vigil on night before the funeral: "Grieving Boyzone bandmates plan to stay in the church with Stephen Gately's body the night before his funeral. Ronan
Keating, 32, Mikey Graham, 37, Shane Lynch, 33, and Keith Duffy, 35,
have taken the decision because Gately 'would not want to be there on
his own', a source close to the group revealed."

No! Mia Michaels quits So You Think You Can Dance.

Passerby mistakenly frees female killer of London gay man: "Police are looking for three young people including two blonde
teenagers who were caught on CCTV arguing with Baynham and his
30-year-old companion. The victim's friend grabbed one of the
girls, receiving cuts and bruises in the process, but the girl was
freed by members of the public who wrongly thought she was being
assaulted, said Detective Chief Inspector Clive Heys, who is leading
the inquiry."

Britney Spears shoots video for new single "3".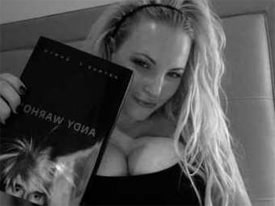 Meghan McCain creates Twitter furor with cleavage photo.

Muslim football team kicked out of league for refusing to play gay team.

Congressman Jerrold Nadler: Repeal DOMA now.

Lesbian says she was the victim of a hate crime at the National Equality March.

Bishop Gene Robinson will be appearing tonight at an event in Portland, Maine: "Join us for an evening of edification and education as we gather to
worship God and to hear the words of the Right Reverend V. Gene
Robinson, Episcopal Bishop of the Diocese of New Hampshire. Sponsored
by the Religious Coalition Against Discrimination, the Religious
Coalition for the Freedom to Marry in Maine, Rev. Ann Fowler, the
Cathedral Church of St. Luke, the Equity Fund of the Maine Community
Foundation, and Integrity Maine"