Richard Hatch freed from prison.

Why is the investigation of the police raid on Fort Worth's Rainbow Lounge taking so long?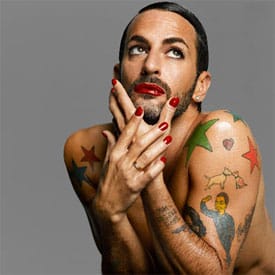 Marc Jacobs glams it up for Nars.

Get ready to see Ryan Reynolds in drag.

Pew poll on civil unions and same-sex marriage shows uptick in support for the former, but numbers virtually unchanged for the latter.

NYT hetero-normalizes David Hockney.

Senator Udall wants Don't Ask, Don't Tell repeal plan from Pentagon within 30 days. Lieberman "committed".

Spanish court orders new trial in brutal murder of gay couple following protests and outrage over acquittal: "Yesterday, mincing no words, the Tribunal called the lower court ruling "defective, absurd, illogical and arbitrary"and ordered a new trial, according to El Pais. The Tribunal also dismissed petitions to reduce the sentence for setting the apartment on fire.
The verdict is a win for efforts by Triviño's mother, Marta Pérez Triviño, to bring her son to justice. She will still have to withstand what must be the unbearable pain of seeing her son's murder go to trial a second time."

John Mayer on online outreach: "I would rather tell the world to eat my a**hole before I would delete my Twitter account."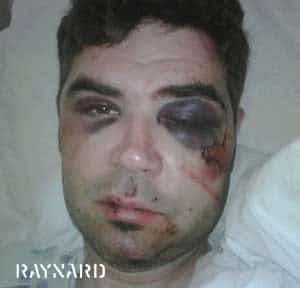 Police: Attack on Jake Raynard not a hate crime.

Queer as Folk's Randy Harrison set to play Andy Warhol in Pop at Yale Repertory Theater.

Two gay Bangladesh refugees say they'll have sex to prove they are gay on their fourth attempt to get protection Visas in Australia: "A Federal Court judge recently criticised the Refugee Review
Tribunal for its treatment of the pair, who first applied for asylum in
1999, finding it was deliberately biased against them. In a
scathing summation, Justice Spender found three previous tribunals had
unreasonably twisted facts to deny the men were homosexual, using
unsubstantiated claims they were brothers who had been married to women."

Gallup: Hillary Clinton now more popular than Obama.

Kris Allen wants to hit you baby, one more time.

Ryan Gosling had a yummy show in NY last night.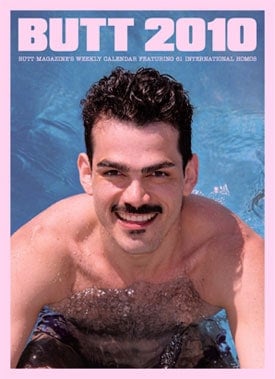 Butt Magazine to publish 54-week 2010 pin-up calendar.

George Michael and Kenny Goss step out in London.

Arjan presents a guilt-free download of the Magistrates remix of Mika's new single "Rain".

Coalition of 17 international human rights groups strike out at Uganda: "Over the course of the last year, there's been an increasing pattern of homophobic discourse at play in Uganda, including a conference that occurred several months ago, in which a number of US evangelical leaders came to Uganda to promote reparative therapy and other types of human rights violations against Ugandan LGBT people…and our feeling is that the bill is targeting not just LGBT people, but freedom of expression and a broad level of political discourse in general."

Google Wave acts out Pulp Fiction and Good Will Hunting.

NYC Mayor Michael Bloomberg again changes promises on what votes he can provide from  Senate Republicans on marriage equality: "Less than a month after defending his support for Republican
state senators, saying he could get their votes for gay marriage, Mayor
Michael R. Bloomberg said conservatives in that body will not support
what the mayor termed 'our number one priority' at a recent campaign
event with gay supporters. 'Those will not be the Republican votes that
I will get, but they will be there for other things that are important
to the city,' Bloomberg said in an hour-long interview with Gay City
News and its sister papers, The Villager, Downtown Express, and Chelsea
Now.