Gambino mob hitman didn't mean to tell everyone he was gay: "'He didn't want to make an announcement to the world,' said one person
with knowledge of the case who spoke on the condition of anonymity
because of the dangers facing Mr. Mormando. 'He wanted the judge to
know what risks he took — why he wasn't just your average cooperator,
someone who had simply broken the code.'"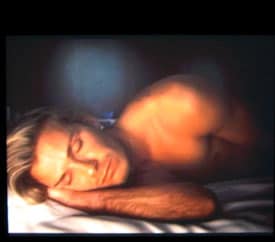 Sam Taylor-Wood's sleeping Beckham image to appear on condoms in Spain.

Why Hello There: 'Welcome to My Home' star Brenda Dickson wrongly imprisoned for four months!

Rep. Alan Grayson launches website to document those who have died because they had no health care.

James Franco makes silent appearance on SNL.

Boston DJ Barry Scott denied new trial against Provincetown police.

Nepal to seek status as LGBT tourist destination: "Nepal government has held a series of meetings with well-known
international tour operators and non-profit organisations to promote
Nepal as a potential destination for LGBTs, the Kantipur online said on
Thursday. Nepal Tourism Board (NTB) officials hope that LGBT arrivals
will give a boost to the number of visitors to the country as the
government mulls new way to bring in a million foreign tourists in the
Nepal Tourism Year 2011."

WATCH: John Mayer's music video for "Heartbreak Warfare".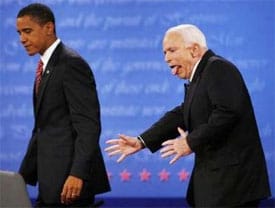 McCain supporters' testosterone dropped on election night.

Ethiopia pleas with international community for food aid.

Pee Wee Herman plans comeback: "I don't want anyone for one second to think that I am titillated by images of children."

Philadelphia Gay News serves as test run for U.S. Census ad.

LAPD cuts ties with the Boy Scouts.

Uganda bill that would penalizes gays with death put off until 2010: "Parliament was too busy, just now, to handle the important matter of
the Anti- Homosexuality bill. Apparently it is very, very far ahead in
the future, but that gives you time to check in with your MP and tell
them how much you support the Bahati Bill." American Evangelicals are playing role in efforts there to exterminate gays…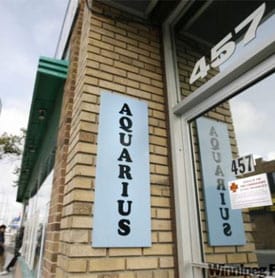 Fatal men's bathhouse fire now a homicide investigation in Winnipeg: "The bathhouse's owner, Somchai Pengpharsuks, told the Free Press last week he believed the blaze was set by two men on the building's second floor. He said the incident was potentially hate-motivated, according to
information he received, because the bathhouse is frequented
predominantly by gay men. Both men died of smoke inhalation in a fire that police believe was "deliberately set," said a police spokesman.

Glee planning "all Madonna" episode.

Former Oregon senator to lead new recall effort against Portland Mayor Sam Adams: "The PAC's
treasurer, Teresa McGuire said this time around opponents will use paid
signature collectors, much the same as other nonprofit campaigns."

Canadian Prime Minister Stephen Harper hires homophobe speechwriter: "Referring to former Prime Minister Pierre Trudeau's 1969 decision to
decriminalize homosexuality, Hannaford wrote in 2005, 'Fine, said lots
of people. Leave gays alone? Fair enough. But, let 'em be Boy Scout
leaders? Have each other's benefits? Adopt kids? Marry each other?
Ridiculous. Anybody seeking political office who suggested it would
have been laughed off the hustings. Yet, the Liberals are ready to
legalize gay marriage. How did we get to this point?'"