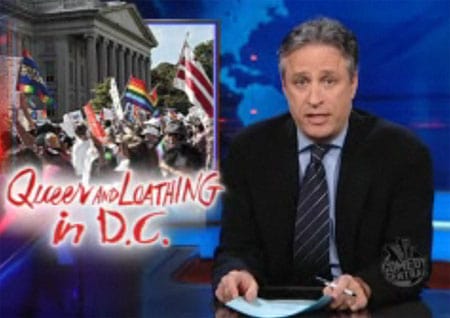 On last night's Daily Show, Jon Stewart discussed FOX News' devotion of 3:42 to the National Equality March and 8:16 to an empty sidewalk in New Jersey following the "Obama song" protest.
Says Stewart: "Gay people aren't vampires. They show up on camera."
Watch, AFTER THE JUMP…
And was that Towleroad's Corey Johnson there for a second? Kudos, Corey.