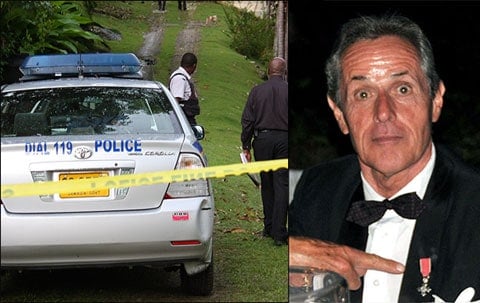 Authorities have arrested a man in St. Catherine, Jamaica in connection with the murder of UK honorary British consul John Terry, who was discovered in his home in early September beaten and strangled. A note was found with his body which read, "This is what will happen to ALL gays."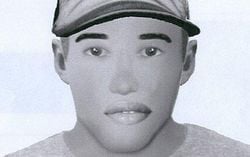 The Jamaica Observer reports: "A 23-year-old man has been arrested in St Catherine in
connection with a  number of matters, including the murder of John
Terry, the former honorary British consul, the police said yesterday. The investigation into Terry's murder, the police said, 'is progressing well and detectives from St James are being assisted by
officers from St Catherine, St Andrew North and the Major Investigation
Taskforce as the hunt for those responsible continues'. … Two days after the discovery of the body, police released
a composite drawing of a man (pictured) they believe to be the prime suspect in
the murder. Gay rights advocates have labelled the Terry murder a
hate crime. However, local police said that a letter found at the crime
scene suggested that the diplomat's murder may have been the end result
of a lovers' spat. Yesterday, the police said they were making arrangements
to interview the suspect in the presence of an attorney and will
conduct identification parades in the next few days."