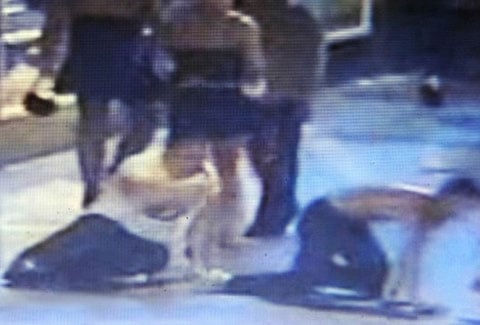 Two street thugs in Swansea, Wales, picked on the wrong drag queens: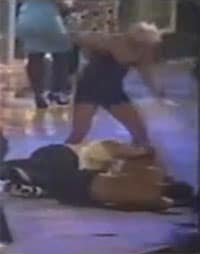 "Dean Gardener, 19, and Jason Fender, 22, singled out the two men walking along a street in wigs, short skirts and high heels. Bare-chestedGardener was caught on CCTV confronting one of the men in a pink wig,black skirt and boob tube – then seen swinging a punch, a court heard."
But the drag queens turned out to be cage fighters dressed up for a stag night on the town:
"[One] cage fighter, wearing a sparkling black dress andmatching long wig, sprang to his friend's help, delivering twolightning-quick punches to the two stunned yobs. Thecage fighters were then seen teetering away in their high heels,stopping only to pick up a clutch bag they dropped during the melee. Gardener and Fender were left dazed and seen staggering to their feet after their failed attack."
The young thugs were arrested down the street, and ended up in court, where the CCTV tape was shown: "The pair were sentenced to a four-month communityorder, were electronically tagged and placed under a curfew between 7pmto 7am."
Watch the tape, AFTER THE JUMP…