So says Barney Frank, reports the Washington Blade: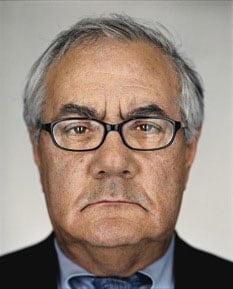 "Frank said in an interview with the Blade that repealing the 1993 law
barring gays from serving openly in the military would happen as part
of the fiscal year 2011 defense authorization bill. 'The House will take up and the Senate will take up 'Don't Ask, Don't
Tell' repeal,' he said. 'That will again, like hate crimes, even more
so, will have to be done, I believe, in the context of the defense
authorization. You can't do the standalone bill. It belongs in the
defense authorization.' Frank said lawmakers would seek to amend the defense measure to include
a provision repealing 'Don't Ask, Don't Tell.' Such a move would mimic
the way Congress recently enacted the hate crimes measure."
Frank also criticized Dick Durbin, who recently suggested that Congress was too busy to take up DADT in 2010: "Frank said it was a 'terrible mistake' for Durbin to suggest that
overturning 'Don't Ask, Don't Tell' wouldn't happen next year. Frank is
among the supporters who have asserted Congress would take up repeal in
2010. 'I think that's a terrible mistake for him to say that and I believe
that it will be a great injustice to wait any longer,' Frank said. 'I
don't think he has that option.'"
In related news, the American Medical Association has voted to oppose "Don't Ask, Don't Tell" and also said that bans on same-sex marriage "contribute to health disparities," the AP reports:
"The nation's largest doctors' group stopped short of saying it would
seek to overturn marriage bans, but its new stance angered conservative
activists and provides a fresh boost to lobbying efforts by gay-rights
advocates."