William Brown Jr. has been found guilty of first degree murder and robbery in the March 2007 death of Ryan Keith Skipper:
"The verdict was announced at 2:56 p.m. Jurors had been deliberating since 12:34 p.m. Brown will be sentenced to life in prison Dec. 1.
During this morning's closing arguments, Assistant State Attorney Cass Castillo rejected Brown's statement to detectives that he 'blacked out' during the 2007 stabbing attack."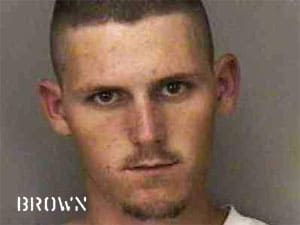 In March 2007, Skipper's body was found by the side of a rural road in central Florida with more than 20 stab wounds.
His car and laptop had been stolen. The car was abandoned and recovered
by authorites, who reported that the assailants had attempted to set it
on fire but did not succeed. They had also cut out a seat belt because
it was so bloody they couldn't clean it. Bearden, then 21, and William David Brown Jr., then 20, were later arrested and indicted for the killing. A witness brought in by authorities at the time told police that Brown had killed Skipper because he was gay.
Brown's accomplice, Joseph Bearden was found guilty of second-degree murder, theft of a motor vehicle, accessory
after the fact to robbery with a weapon, tampering with evidence, and
dealing in stolen property on February 27 of this year. He was sentenced to life in prison with the possibility of parole in 25 years.
Hopefully this will give Skipper's parents, Pat and Lynn Mulder, some semblance of peace and closure.