The AP catches up with the story of slain Puerto Rican gay teen Jorge Steven Lopez Mercado. Over the weekend the decapitated, dismembered, and partially charred body of gay teen Jorge Steven Lopez
Mercado was found by the side of a road in Puerto Rico. The police
investigator suggested that he deserved what he got because of the
"type of lifestyle" he was leading. Juan Martinez Matos has been charged with first-degree murder: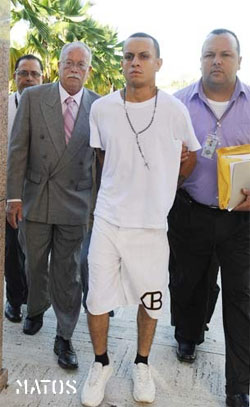 "Martinez met Lopez while looking for women Thursday night in an area known for prostitution, according to prosecutor Jose Bermudez Santos. Bermudez said the suspect confessed to stabbing Lopez, who was dressed as a woman, after discovering he was a man. 'He has a deep-seated rage,' Bermudez said in remarks reported by the newspaper El Nuevo Dia. 'All the information we have is very clear that this is indeed a hate crime,' said Pedro Julio Serrano, a Puerto Rico native who is a spokesman for the National Gay and Lesbian Task Force.
A 2002 hate crime law in this U.S. territory has not been applied to any cases involving sexual orientation or gender identity despite calls to use it more aggressively, Serrano said. A suspect convicted of a hate crime offense as part of another crime automatically faces the maximum penalty for the underlying crime. For murder, that would be life in prison.
Serrano said he has identified at least 10 slayings on the island over the last seven years that should have been investigated as hate crimes, including some in which the victims were sex workers.
Two U.S. Congress members from New York, who are of Puerto Rican origin, have suggested prosecuting the case under new federal hate crimes legislation that extended coverage to sexual orientation. President Barack Obama signed it last month.
The FBI is monitoring the investigation, and Lymarie Llovet Ayala, a spokeswoman for the U.S. attorney's office in San Juan, said Wednesday that federal prosecutors are considering whether to take on the case."
Matos is being held on $4 million dollar bail: "López's father Jorge attended Matos' arraignment.' I have already forgiven you, but the one you must ask for forgiveness is God,' Jorge López said as translated from Primera Hora.
Jorge López also thanked officials who arrested Matos.' Thank God justice has been done,' he told investigator Ángel Rodríguez after yesterday's hearing (as translated from Primera Hora.)"
CNN: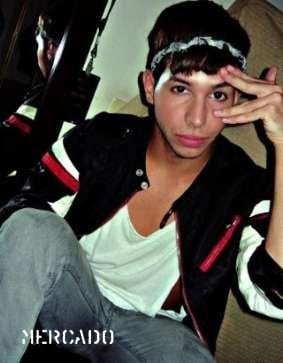 "In addition to murder, Martinez Matos was charged with three weapons
violations and one count of hiding evidence, prosecutor Yaritza
Carrasquillo said. Prosecutors are weighing whether to recommend
that Martinez Matos be charged under federal hate crimes law,
Carrasquillo said. That decision was not expected to come Wednesday."
***
Vigils are being planned across the nation for this Sunday, November 22.
In New York City a vigil will be held at Pier 45 followed by optional mass at 5:00 pm.
In Boston – 6PM, Trinity Church, Copley Plaza [Facebook link]
In Chicago – 4PM, Division and California, procession to Humboldt Park Boat House.]
In Dallas at 6:15 pm on Sunday.
In L.A. – 8PM, Santa Monica and San Vicente [Facebook link]
In Oakland – 3:30PM, MacArthur and Lakeshore/Grand Ave [Facebook link]
In San Francisco – 7PM, Castro and Market [Facebook link]
Vigils are also planned for Atlanta, Durham, New Orleans, and Philadelphia but information on location and times is not yet available.
More info on the vigils HERE.
Previously…
Puerto Rican Teen's Killer Says Murder was 'Gay Panic', Self Defense [tr]
Suspect Arrested in Horrific Murder of Puerto Rican Gay Teen [tr]
Gay Puerto Rican Teen Decapitated, Dismembered, and Burned [tr]