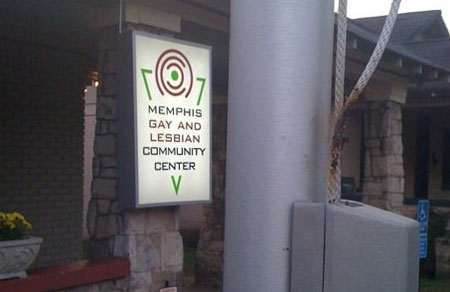 A second man has been arrested in the attempt to set fire to the Gay Pride flag at the Memphis Gay and Lesbian Community Center on Wednesday. Police arrested one suspect, Ross Burton, at the scene, after a physical struggle with an officer.
The AP reports: "Police arrested the second suspect Thursday. He is Wesley Huggins. Burton is charged with assault and vandalism. Huggins is charged with
vandalism, assault and setting fire to personal property."
The Memphis Flyer reports that Burton is a member of the Memphis-based 164th airlift wing of the Tennessee Air National Guard. According to WMCTV, Huggins might be as well.