The editors of Modern Tonic present a weekly music update here on Towleroad. The rest of the week, they scan the pop culture landscape for movie, TV, book and Web recommendations in their daily email.
 


FEATURED NEW RELEASES AND FREE DOWNLOADS: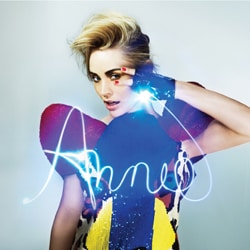 After her successful 2004 debut Anniemal, with its elastic hit "Chewing Gum," Norwegian pop star Annie signed to Island Records in 2007. In 2008, she released the single "I Know Ur Girlfriend Hates Me" as a precursor to her follow-up Don't Stop. But when the song failed on the charts, she left the label and took the finished record with her. A year later, Don't Stop finally sees the light of day (in a revised version that includes three new tracks replacing three that were dropped), and it's such a pop high that it makes the suits at Island seem like fools for letting her go. From the cheery marching band drums of opener "Hey Annie" to the Caribbean flavored New Wave of the title track, it's a one-way trip to pop nirvana. The punchy future single "My Love Is Better" — available as a free download here in a bottom-heavy dub version — may get more chart action than "I Know UR Girlfriend Hates Me" (available on the import-only Deluxe Edition), but even if it doesn't it's good to have our favorite Anniemal back on the prowl.



(Bonus free download: album track "I Don't Like Your Band," a velvet-gloved bitch-slap to shallow divas).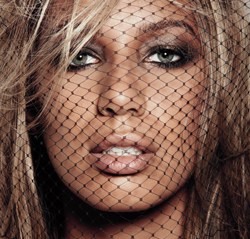 With Simon Cowell and Clive Davis' combined muscle behind her, it was a foregone conclusion that 2006 X Factor winner Leona Lewis would be big. But who knew she'd be the first U.K. vocalist to chart a U.S. number one ("Bleeding Love") since 1987? Chart glory is once again in her future with her second release Echo. Opener and first single "Happy" rides its low-key "Nothing Compares 2 U" groove into a soaring chorus built for Lewis' diva-grade pipes. And after that it's one potential number one after the next, with highlights including "I Got You" (written by Max Martin, who penned Kelly Clarkson's "Since U Been Gone"), the Justin Timberlake-produced "Don't Let Me Down," and "Lost Then Found," an encore-worthy mid-tempo ballad written by Ryan Tedder and featuring his band OneRepublic, a cell-phone waving audience pleaser. Echo's full of such moments, so if you see Lewis in concert, bring an extra cell-phone battery or two.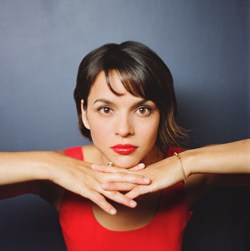 When Norah Jones swept the pop landscape with Come Away With Me in 2002, her jazzy simplicity was an alternative to over-the-top divas who'd never met a musical scale they didn't like. But her popularity brought out the grumblers. Some called her 'Snore-ah Jones'; Nellie McKay even bitch-slapped her when she titled her own debut Get Away From Me. Yet Jones persevered, and 36 million album sales later she's releasing her fourth album, The Fall. Jones opened up her sound here, playing with new musicians and enlisting the help of some well-respected collaborators like Ryan Adams and Okkervil River's Will Sheff. She's still a girl with her head clearly on her shoulders, but The Fall expands her sonic palette with the alt-country Adams co-write "Light As a Feather," the rumbling juke-joint-jive of "It's Gonna Be," and the back-porch blues of "Man of the Hour." It's adult and it's contemporary, but we doubt you'll be hearing it on Lite-FM.

Oprah's Music Club?: Oprah Winfrey's effect on book sales has long been apparent, but the music industry is taking note of her impact on album sales, even changing release dates to coincide with talent appearances on her show.


iDon'tLike: Facebook made an unpopular move last week by restricting features on iLike after the application was bought by MySpace. iLike is used by over 12 million people on Facebook, making it the site's #1 music app.

MySpace is close to finishing a deal to buy rival music service imeem. Looks like Murdoch's company is fighting back against Facebook's massive success.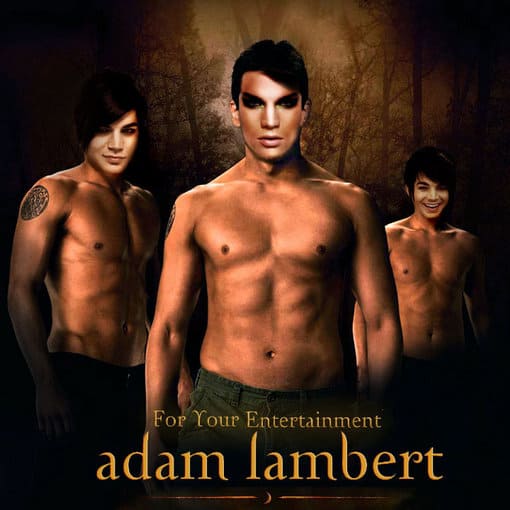 Adam Lambert on the making of his new album, For Your Entertainment, out next week. Plus, Rolling Stone "re-imagines" his album cover.

An argument for Britney Spears' right to lip-synch in concert.

Clip from the "Endless Love" musical number on tomorrow's episode of Glee.

An insightful look at the mechanics of large-scale music business marketing by examining the work Mariah Carey is putting behind her current album.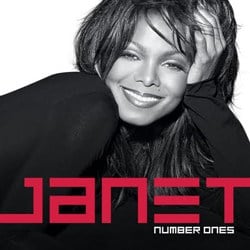 She's not the commercial titan she once was, but Janet Jackson's two-disc Number Ones will remind you what Ms. Jackson's done for us not only lately but steadily since the '80s. The two-disc collection's new track, "Make Me," is a glorious, and welcome, return to old-school Janet.
He's been a Grammy-winning pop star, a bluesman, a writer for Esquire, and a celebrity boy toy. With Battle Studies, John Mayer is ready to become the new Sting — a middle-of-the-road artist with chops, hooks and good taste. You think he does yoga?
Much as we love Morrissey's comeback work since You Are the Quarry, his B-sides are an Anglophile's wet dream. The latest collection Swords (Deluxe Edition) includes the classic gay-love lament "Christian Dior" and a live take on Bowie's "Drive-In Saturday."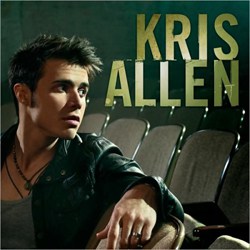 Down-home American Idol Season 8 victor Kris Allen releases his self-titled debut — a super-catchy mainstream winner — a week before runner-up (and likely chart champ) Adam Lambert rules the world.
Also released: Justin Bieber — My World; Fall Out Boy — Believers Never Die: Greatest Hits; OneRepublic — Waking Up; Paul McCartney — Good Evening New York City (CD/DVD); Katy Perry — Katy Perry: MTV Unplugged (CD/DVD); Them Crooked Vultures — Them Crooked Vultures; David Bowie — Space Oddity (40th Anniversary Edition); Stereophonics — Keep Calm and Carry On (Import); Will Young — The Hits (import).
Kid Sister: "Right Hand Hi"
This Chi-town rapper — with a long bob of black and blonde hair — surfs a bouncy, grimy groove in this L.A.-based clip. Her debut Ultraviolet, out today, is crammed with hi-NRG smackdowns.
Lights: "Ice"
Canadian synth-popper Valerie Poxleitner's jaunty lost-love tune — a highlight of her debut The Listening — features a boxing match between the sprightly singer and her darker doppleganger. Who wins? In matters of the heart, it's always a draw.
David Guetta feat. Estelle: "One Love"
French passion meets Brit cool on Guetta's thumping dance jam featuring U.K. R&B star Estelle. The clubland compatriots cruise the night city searching for the downtrodden and lovelorn. When they find them, they flash them with a hand gesture — the sign of the heart — that infects them with the urge to hotfoot it like crazy.
Orianthi: "According to You"
She calls herself a "mess in a dress" on this raucous shredder, but Australian guitarist Orianthi is girl power incarnate, fingering that fret-board faster than Eddie Van Halen in his wildest dreams.