Following judge's ruling, paperwork issued for Argentina's first same-sex marriage.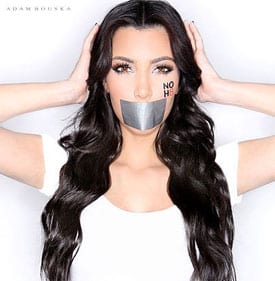 Kardashian sisters don duct tape for NoH8 campaign.

Joe Jackson's last money grab before MJ's fillings?

Retired military chaplains come out in support of repeal of "Don't Ask, Don't Tell".

ENDA mark-up postponed.

Philippines elections board (COMELEC) says gays "overly represented" in Congress: "Comelec second division chairman Nicodemus Ferrer was defending the poll body's rejection of the application of gay-rights group Ang Ladlad for party-list representation. 'I have been telling them, you are not under-represented… actually you are over-represented in the Lower House and Upper House,' Ferrer told reporters in an interview. But Ferrer declined to name names."

While Levi does Playgirl, Neil Patrick Harris does Playboy.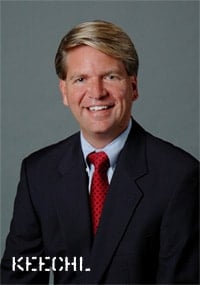 Ken Keechl takes over as first openly gay mayor of Broward County, Florida.

Petition Obama to support federal court challenge to Prop 8.

The Gay, Lesbian, Bisexual Community Center of Central Florida in Orlando and nearby gay-owned business hit by anti-gay graffiti: "…a swastika and the words 'Gay Pawer,' 'Die Fags,' 'Go To Hell' and other homophobic slurs. Damage to the two buildings is estimated to be over $1,000.The Center is currently working to cover the messages on the building to deter additional damage."

Horrific undercover investigation of treatment of pigs on factory farms.

Anti-gay Jamaican singer Beenie Man's appearance at Australia's Big Day Out has been canceled: "A statement from the Big Day Out's producers today says that while the concert organisers believe the controversial musician has now renounced homophobia, the storm of protest this week after the announcement that he was in the line-up means his continued involvement would prove too divisive."

Anderson Cooper helms Elton John AIDS Foundation event in NYC.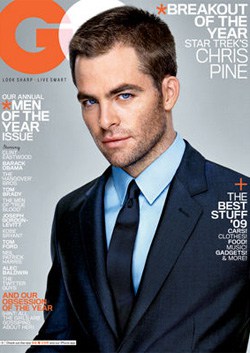 Chris Pine suits up for GQ's 'Man of the Year'.

Oprah interior designer Nate Berkus to get his own syndicated daytime show.

Max Blumenthal on Palin's ghostwriter Lynn Vincent: "Vincent may have been an effective literary collaborator, but like Palin herself, she entered the project with considerable political baggage. Vincent's commentaries for World are punctuated by inflammatory characterizations of gays, minorities and liberals that have already provided fodder for Palin's critics. Among Vincent's most strident statements were her description of homosexuality as a 'deviant' mental disorder and labeling of President Barack Obama as the 'face of the minority survivor' of abortion, which she dubbed the 'Black Genocide.'"

Tim Gunn on the one item of clothing he can't stand: "I cannot wrap my brain around the ubiquity of Crocs. Kelly Ripa [on "Live with Regis and Kelly"] said, 'I insist that you put them on because they're so comfortable.' And I put them on. I am looking down at my feet, and I feel like I have hooves! They're horrible. If we all succumbed to the comfort trap, to dress as if we never got out of bed — then we should never get out of bed."