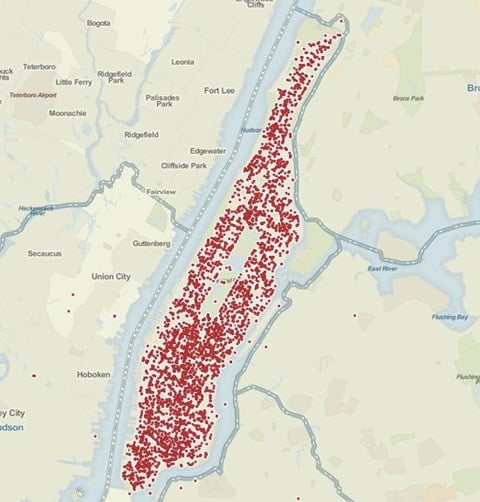 Check out these maps of NYC, indicating areas of stray voltage in the city, via City Room:
"The Jodie S. Lane Public Safety Foundation has created a Web site that incorporates a database of all the incidents of stray voltage found by Consolidated Edison since January 2004. It maps the location of more than 31,900 objects, like fences, manholes and sidewalks, that have been electrified by stray voltage and 930 shocks of people or pets that have been recorded during that period.
The map is the brainchild of Roger M. Lane, whose 30-year-old daughter, Jodie, was electrocuted in January 2004 on a slush-covered Con Ed junction box near the intersection of 11th Street and First Avenue in the East Village."