Court: Sperm donor wins access to son raised by lesbian couple in Ireland. "The Supreme Court ruled that, while the man was not entitled to guardianship, he has natural rights over the three-year-old child.
Five judges unanimously found it was in the best interest of the boy's welfare to remain in contact with his biological father."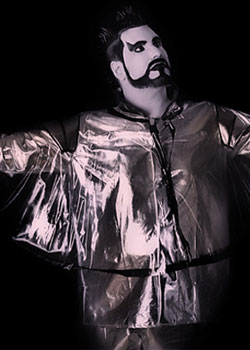 The second coming (site nsfw) of Klaus Nomi?

Liza Minnelli settles $100 million sexual harassment lawsuit brought by chauffeur who claimed she spit on his face.

McDonald's fires manager who told trans applicant "We don't hire faggots.".

Shelter for homeless LGBT youth expanded on Long Island: "But a $200,000 donation later, the charity, and the Episcopal Diocese of Long Island, of which it is a part, helped create a new 16-bed shelter at the Church of St. Andrew's in Astoria. The Ali Forney Center, which is named for a gay homeless teenager who was killed in 1997 and which has seen its budget cut in the past year by nearly $450,000 because of the economic downturn, is partnering with the church in operating the shelter."

Kelis brings her milkshake to Popbytes' yard.

Economist map: Where gay American couples live.

ABC: Gay students fighting for visibility in rites of passage.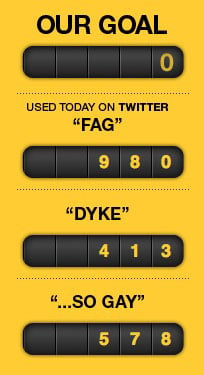 GLSEN's ThinkB4USpeak campaign launches meter measuring number of times anti-gay slurs have been used on Twitter daily.

Lip reader takes a look at the Jim Harbaugh video:
"I took a look at the clip, and it is somewhat straightforward,
although there is a word that is unclear. … My professional opinion is
that during this portion, the speaker says 'Fuck it, [Nigel], Fuck it.'
He does not say 'fucking' nor 'asshole.' The middle word seems to be a
name, which could be different from the one in parentheses above.
Possibly the name of a player, coach, or referee, a first or last
name." Video HERE.

19 House Republicans introduce resolution to make it clear that Congress likes Christmas.

16-year-old girl found guilty of shooting classmate who rejected her: "Teah Wimberly was convicted of killing Amanda Collette, 15, a classmate at a Miami high school. Wimberly had been sending Collete text messages declaring her love, and shot her after her advances were rebuffed."

National Organization for Marriage (NOM) targets Maine gubernatorial, senate races.

Female teachers caught having sex in school classroom in Brooklyn during talent show.

Pauly from Jersey Shore says he's ready to show off his wang for Playgirl.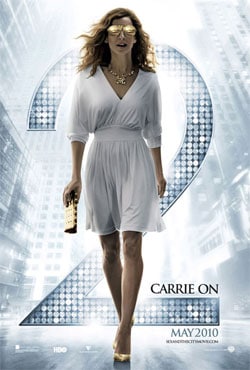 Teaser poster for Sex and the City 2 revealed.

Moonie paper Washington Times folds.

Minnesota art history researcher gets broken leg as result of hate crime bar brawl: "As DeLand and others tried to pry the man off another man who had been
with the first assailant joined in. The two men repeatedly called
members of the group 'faggot' and 'nigger.'"

Idina Menzel to play rival coach on Glee.

States of Marriage: a documentary from Vermont Public Radio.

First shots of Alby's love interest on Big Love.

Alameda School District approves anti-bullying proposal: "Trustees voted 4-1 to keep the existing 'Caring School Community' lessons for students in kindergarten through
second grade, as well as to launch the new plan, 'Steps to Respect,'
for third through fourth graders. The new lessons come in the
wake of the board's approval in May of lessons meant to specifically
address anti-gay bullying, which were dubbed Lesson 9. Three months
later, district leaders admitted their existing anti-bullying
curriculum didn't do enough to address bullying based on other factors,
and they put together a pair of committees in an effort to change that."