Mecklenburg County Commissioner Bill James was told to apologize by the commission chair after using the word "homo" in reference to a colleague's son moments after that colleague had said her son had died of AIDS.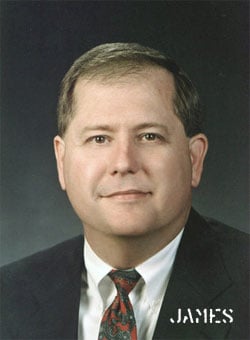 The Charlotte Observer reports:
"The incident occurred Tuesday during a meeting in which a majority of commissioners agreed to offer domestic-partner benefits to county workers in same-sex relationships starting in 2011.Toward the end of an emotional, two-hour debate on the topic, James leaned over to commissioner Vilma Leake and asked: 'Your son was a homo, really?'Leake responded: 'You're going to make me hurt you. Don't do that to me. Don't talk about my son.'Leake had just finished speaking about her personal connection to the debate, including mentioning her son's 1993 death from AIDS. 'To be insensitive to that is completely inappropriate,' Roberts said Wednesday. 'I think he does owe her an apology.'But James said he won't apologize, and said he was only asking Leake to clarify an earlier comment she made about her son's death and his lifestyle. He said he wasn't making a derogatory comment, and used a slang word used when he was growing up. 'People can believe whatever they want, they can believe in the tooth fairy and legend of Atlantis,' James said. 'I don't determine what I do based on what people think. I determine it based on what I did and what I did was I asked a question and that question doesn't deserve or require an apology.'"
Leake wants James censured.
On a more positive note, the Mecklenburg County Commission approved domestic partner benefits to spouses of gay employees by a 6 – 3 vote.
Video and interview with James, AFTER THE JUMP…