The editors of Modern Tonic present a weekly music update here on Towleroad. The rest of the week, they scan the pop culture landscape for movie, TV, book and Web recommendations in their daily email.



FIVE OVERLOOKED ALBUMS FROM 2009:
You can't shake a stick without hitting year-end/decade-end best-of lists right now. So here's a twist: The five albums of the year that didn't get the full attention they deserved in 2009: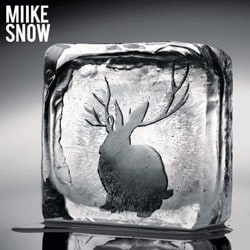 Miike Snow, Miike Snow
— Production duo Christian Karlsson and Pontus Winnberg (aka Bloodshy
& Avant, producers of Britney Spears' "Toxic" and "Piece of Me" as
well as album tracks from Madonna and Kylie) and American
singer/songwriter Andrew Wyatt teamed up to become Miike Snow. Their
self-titled debut is a tuneful collection of low-key jams that pop with
colorful details (check the flighty, treated vocals of "Silvia") and
endless surprises (start with the synthetic reggae of single "Animal"). It's doubtful we'll be ignoring their follow-up.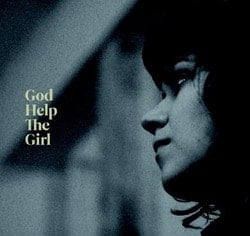 God Help The Girl, God Help the Girl — Just when you thought Belle & Sebastian's Stuart Murdoch couldn't be twee-er, here's his collection of songs for an unmade film, with vocals from 60's-sounding femmes and a few guest stars — Neil Hannon of The Divine Comedy and Murdoch himself. It would all be too precious if he weren't such a fine writer, especially on "Come Monday Night," a tune so redolent of the mid-60's it could've been commissioned by Jean-Luc Godard for Masculin Féminin.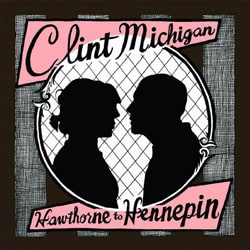 Clint Michigan, Hawthorne to Hennepin — If a man named Clint Michigan had recorded this delicate debut in a Wisconsin cabin after a devastating breakup, we'd have been discussing it like the second coming of Bon Iver. As it is, this New York-via-Portland duo (Amy Bezunartea and openly gay Clint Asay) have crafted the Americana release of the year, with beautiful harmonies throughout and open, roiling melodies as evocative as a sunset horizon.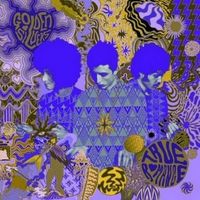 Golden Silvers, True Romance — Golden Silvers essay the history of British rock on True Romance. The trio has a Kinks-ian music hall good time on "Queen of the 21st Century," detour through Brit-pop on the Pulp-like "Shakes," and head for the rave in the Primal Screamadelic "True Romance (True No. 9 Blues)." It's an impressive debut for the group that won 2008's New Talent competition at Glastonbury.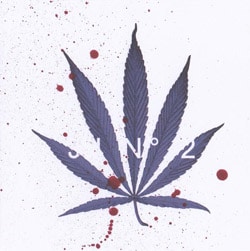 jj, jj n° 2 — Little is known about this Swedish group, so let us tell you all you need to know about jj's debut. It's 25 minutes of electro-ambient paradise, from the Caribbean-inflected opener "Things Will Never Be the Same Again" to the sad, Moldy Peaches simplicity of "Me & Dean." They sound like Air France, The xx and Yacht. Now you know.

MUSIC NEWS:



Mariah Carey announced a 19-city tour starting January 2 in Atlantic City. The Angels Advocate Tour will run through February 27. Fan club pre-sale starts tomorrow.

The San Francisco Chronicle review of Lady Gaga's Monster Ball Tour: "not so much a live concert as a meticulously-choreographed spectacle."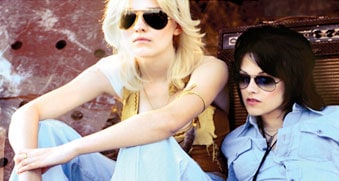 The new rock bio-pic The Runaways, starring Kristen Stewart as Joan Jett, will premiere at Sundance next month, ahead of opening in theaters March 19. Dakota Fanning plays bandmate and
original lead vocalist Cherie Currie, who later wrote the book Neon Angel, which provided the basis for the film.

Timeless rockers Blondie have covered the classic Christmas track "We Three Kings" and are giving it away for free on their website. Look for a new album in 2010.

ABBA is among five artists/bands that will be inducted into the Rock & Roll Hall of Fame in 2010.

Pet Shop Boys' Neil Tennant and Chris Lowe answer questions about their influences, idols, favorite '80s clubs and their personal favorite Pet Shop Boys song.

P!nk on why she won't see Britney Spears in concert: "When you grow up listening to Janis Joplin, you're not going to want to see somebody mime."
Amy Winehouse + Twitter = trouble.


TODAY'S NEW RELEASES: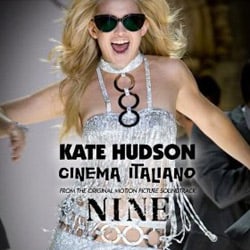 The naysayers can piss and moan all they want. We love NINE and its superb soundtrack
featuring vocals from Daniel Day-Lewis, Penelope Cruz, Fergie and that
renowned belter Judi Dench. If you ever wanted to "Be Italian," here's
the place to start. Also available is Kate Hudson's big number "Cinema
Paradiso," remixed by Ron Fair.
She hasn't made a bad album yet, and she's not about to start now. Alicia Keys' The Element of Freedom gets into the thick of her recent love triangle with producer Swizz Beatz, and even makes time for a sequel to Jay-Z's "Empire State of Mind (Part II)."
Sometimes Robin Thicke's white-boy lover-man shtick seems like a joke, but not on Sex Therapy: The Experience, a horned up collection of horizontal jams that makes us proclaim that the doctor is definitely in.
Just how gay is Kylie Live in New York? Let's see — the "Overture" features snippets of The Sound of Music and The Wizard of Oz. And that's before Kylie even starts singing her beloved canon of Eurodisco classics.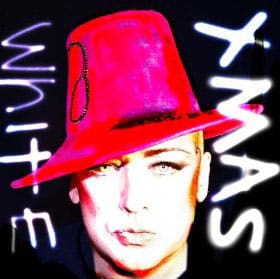 Also released: Avatar Original Motion Picture Soundtrack; Shiny Toy Guns — Girls Le Disko; Chicane — The Best of Chicane; Pet Shop Boys — Christmas; Lady Gaga — The Fame Monster (limited edition box set); Mary J. Blige — Stronger with Each Tear (December 21); Boy George — "White Xmas" (single)

MUSIC VIDEOS:
Hot Chip: "One Life Stand"
Shot primarily from an overhead security camera, the men of Hot Chip get goofier and funkier by the second on this joyous ode to the monogamous life, from their same-titled forthcoming album.
Pet Shop Boys: "All Over the World"
A highlight from Yes, and re-produced for the current Christmas EP, this performance clip intersperses footage of PSB concerts around the globe. There's Neil with his head in a box. There's Chris with a crown of feathers. There are the dancers dressed like the NYC skyline. Looks like somebody missed a great show.
Portishead: "Chase the Tear"
This video is shot cinema vérité style, in black and white. Though the camera moves slowly, Bristol's finest trip-hoppers pick up the pace during a lively synth-pop jag like nothing they've ever done before. Released as a single to raise money for Amnesty International, buy it here.
Chromeo: "Night by Night"
From their upcoming summer 2010 release, the Montreal groovers channel Flashdance on this track, complete with keytars, a truck warehouse full of auditioning dancers and beanpole thin singer David Macklovitch twirling like he just won Dancing with the Stars.