Michael Verdugo, the Hollywood, Florida police officer  and HGTV Design Star contestant who was suspended in July 2008 after his participation in a 1996 gay porn bondage video caught up with him, wants his police job back: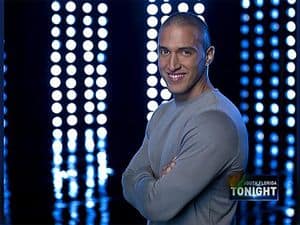 "Now, Verdugo has asked his attorney, Alberto Milian, to file a civil lawsuit against Hollywood Police for wrongful termination and discrimination. 'When you're a gay cop in a paramilitary organization like law enforcement, a lot of discrimination exists,' said Milian, a Coral Gables criminal defense attorney who also specializes in labor law for police officers and firefighters. 'He was a damn good cop. This guy was an asset and there's no doubt his talents were very useful to the people of Hollywood.'
The city denies firing Verdugo — a onetime undercover officer — because he is gay.' This had nothing to do with Mike Verdugo's sexuality. It had to do with his honesty. The application process to become a police officer is very arduous,' Hollywood spokeswoman Raelin Storey said.
Hollywood Police Chief Chad Wagner determined Verdugo had not been honest on his application for omitting the porn film, Storey said, and 'that was why he was let go.'
Verdugo said he never gave thought to putting the movie on his résumé' when he first became a Lauderhill cop in 1999, or when he applied to the Hollywood department two years later.
He believes his sexual orientation had plenty to do with his firing, that if a male cop appeared nude in a straight porn film his police buddies would be 'high-fiving him in the hallway.'"
Previously…
Police Dept. Puts Officer on Leave Over Alleged Porn Past [tr]