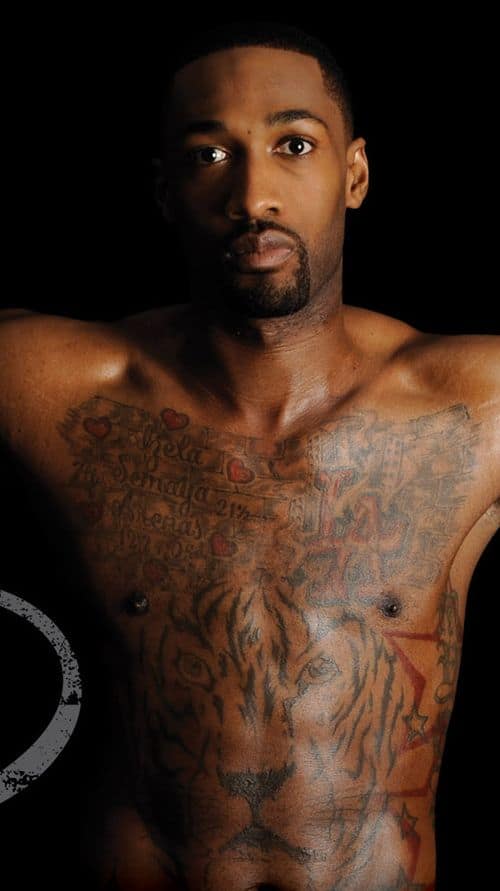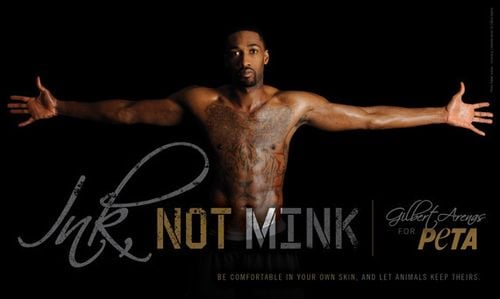 What better time to roll out a sexy anti-fur campaign by a professional athlete than right after he gets punished for storing a gun in his locker, right?
PETA yesterday unveiled a new campaign featuring suspended Wizards guard Gilbert Arenas.
Writes PETA: "NBA guard Gilbert Arenas scores points for animals and joins other legendary sports stars and celebrities by posing for PETA's 'Ink, Not Mink' campaign. Gilbert shows off his tattoos and bares his skin to help animals keep theirs…Gilbert's a fierce competitor on the court, but it's his compassion toward animals off the court that makes him a true all-star.Join Gilbert in refusing to contribute to animal suffering by not buying or wearing fur or fur trim!"
One more shot, AFTER THE JUMP…