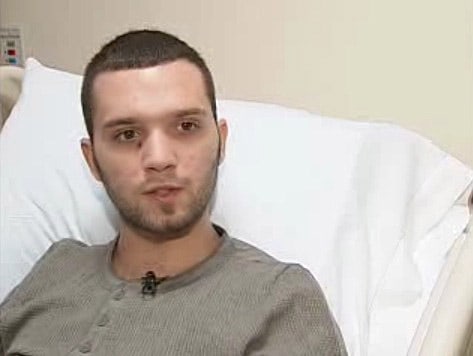 A Pennsylvania man says he was beaten up and hit by a car outside a bar in Butler, New Jersey after complimenting one of the bar's patrons on his jacket: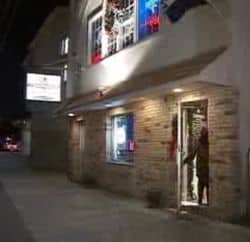 "In an interview Wednesday on WWOR-TV, Secaucus, N.J., Allard said he went to the Trackside Bar & Grill in Butler, to celebrate his birthday. Inside he complimented a patron on the coat he was wearing and that led to the alleged assault.' He called me a fag and he told me don't ever touch him again,' Allard told television reporter Mike Gilliam, who interviewed him in a hospital bed. 'So I was just like, 'Well, I'm sorry I'm just complimenting your coat,'' Allard said.When asked by Gilliam if Allard was 'trying to come on' to the patron, Allard responded, 'No.' (as if that would justify an assault? — AT)Allard said a man who he believed was the bar owner wanted him out and dragged him from the establishment to a nearby parking lot, according to the report.In the lot the man held Allard's arms while another man punched Allard in the face. Someone took Allard's cell phone, smashed it and threw it away, according to the report."
Allard said he sought help from a motorist (an off-duty police officer who reportedly drove off after saying "I'm not working, so I'm not dealing with it"), and was then struck by the Jeep.
Watch the interview with Allard, AFTER THE JUMP…