The editors of Modern Tonic present a weekly music update here on Towleroad. The rest of the week, they scan the pop culture landscape for movie, TV, book and Web recommendations in their daily email.

TODAY'S NEW RELEASES AND FREE DOWNLOAD: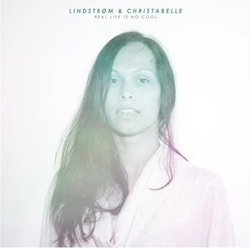 Norwegian Disco Alert! Producer/remixer Hans-Peter Lindstrøm joins with the sleepy-voiced Christabelle for Lindstrøm & Christabelle's Real Life Is No Cool (dig that broken English). This is dance steeped in old-school, Giorgio Moroder synths — icy and evocative — with an aloof, post-modern gloss. On the roiling mid-tempo "Lovesick," Christabelle's half-sung/half-spoken vocals create an ambiguous frisson between desire and actual illness. And first single "Baby Can't Stop" drops a bomb on The Gap Band's bubbly, bass-heavy groove-moves, with a dollop of modern pop straight from Oslo. Every now and then, the duo get weirdly experimental, as on the rambling ambient opener "Looking for What." But when they're on the dance floor they never miss a step.  FREE DOWNLOAD: A remix of "Baby Can't Stop" by Idjut Boys.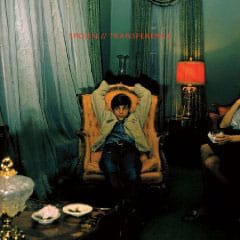 Does any band seem stranger on the pop charts than Austin indie rockers Spoon? Their punky beginnings, distribution nightmares and label troubles didn't bode well. But around their third release, Girls Can Tell, they signed with Merge and found their true voice — a straightforward rock vibe with minimal grooves and singer Britt Daniel's scratchy, pleading voice. Then they found alt-radio love: their last release, Ga Ga Ga Ga Ga, debuted in the Billboard Top 10. Transference is Spoon's electro-flecked return, featuring the echo-y skank of "The Mystery Zone," the processed vocals of "Who Makes Your Money," the bouncy directness of "Is Love Forever?" and the post-punk rage of "Got Nuffin."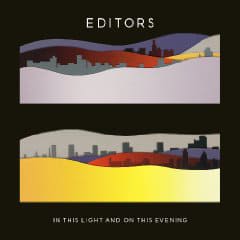 If it's January, it must mean Goth-rock! Last year, January gave us White Lies' anthemic To Lose My Life. This January, to help with our Seasonal Affective Disorder, comes the belated U.S. CD release (it's been available digitally since the fall) of In This Light and On This Evening from Birmingham, U.K.'s Editors. It's full of angst — that title track is Bowie-in-Berlin on Xanax, and the last half of the album is a drone-fest unheard of since The Cure were into Pornography. But, to quote the chorus of the fidgety single "Papillon," "It kicks like a sleep twitch." From the monotonous bellow of Tom Smith's stentorian vocals to the colorful swath of New Order-esque keyboards, the band looks very good in this light.

WORDS & MUSIC: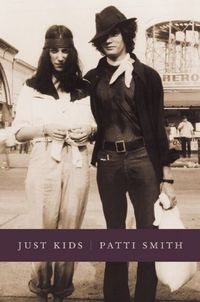 Long before Robert Mapplethorpe's art became the object of conservative outrage — before he even held a camera — he met a skinny girl named Patti Smith who had just arrived in Brooklyn to make her way as an artist. Both broke, more or less homeless, and filled with the passion to create, Mapplethorpe and Smith became fast friends, lovers and alternately artist and muse.
 
Smith explores their relationship in vivid detail in her new book, Just Kids (out today). Though much of their time together was punctuated by struggle — scrounging for money to buy food, shelter and art supplies, and negotiating their intimacy in light of Mapplethorpe's homosexuality — Smith paints this period on the fringe with reverence and tenderness. As the romance waned, their soul connection endured and they rubbed elbows with the colorful characters of the Chelsea Hotel and Max's Kansas City: Warhol, Joplin, Rundgren.
 


MUSIC NEWS: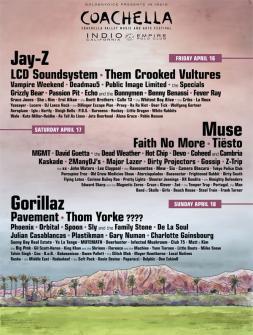 The lineup for this year's Coachella Festival has been announced with Vampire Weekend, Gossip, David Guetta, MGMT, Hot Chip, Passion Pit, Gorillaz, Muse, Phoenix, Fever Ray, Tiësto, She & Him, Corinne Bailey Rae, Sia, Miike Snow, Temper Trap, the xx, Dirty Projectors, La Roux, Florence + The Machine and Little Boots in the impressive (as always) lineup. A few surprises and blasts-from-the-past also slated to perform: Grace Jones, Public Image Limited, Echo and the Bunnymen, Devo, Gary Numan and Sly and the Family Stone.

England's next big thing for 2010 is Manchester indie/dancefloor rock group Delphic, whose debut album, Acolyte, came out last week. No word on a U.S. release yet, but expect it soon. Check out the videos for singles "Doubt," "Counterpoint" and "This Momentary."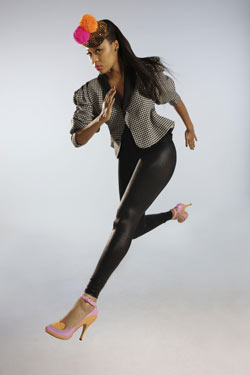 V V Brown, the British singer-songwriter who works a colorful retro vibe, will perform six dates in the U.S. in support of the forthcoming release here of her debut album, Travelling Like The Light.

Boyzone, the Irish boy band, will release a new track soon featuring the voice of Stephen Gately, the group member who died unexpectedly last fall. The song is written by Mika.

MUSIC VIDEOS:
The Dirty Disco — "Sista"
This London electro crew with backup vocals by The Retrosexuals looks like Dead or Alive the morning after the rave. And their manic dance-rock is punchy enough to sharpen your scissors, sista.
Erik Hassle — "Hurtful" (2010 version)
From his forthcoming U.S. debut Pieces, the London-based Swede sounds like John Mayer if he wasn't so worried about his bluesman cred and gave into his inner emo brat, on this bleached-out cityscape of a clip.
HURTS — "Blood, Tears & Gold"
A Manchester duo that looks like Tears for Fears and sounds like Pet Shop Boys, Theo Hutchcraft, on vocals, and Adam Anderson, on synthesizer, channel the 80's with high romantic drama in this black-and-white clip featuring a woman shaving one lovely leg in slo-mo. 
El Perro del Mar w/Lykke Li — "Change of Heart"
Gothenburg's Sarah Assbring aka El Perro del Mar shares the solo spotlight with her Swedish sister Lykke Li on this acoustic version of the first single from Love Is Not Pop. And by all means check out the golden homoerotic beefcake of the original video.