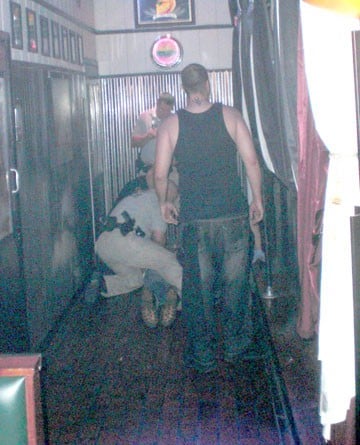 Two victims of the Rainbow Lounge raid last June in Fort Worth, Texas who were injured in the raid, are being prosecuted by the city:
 "Chad Gibson suffered a severe brain injury while in police custody that kept him hospitalized for a week. Officers said he fell and hit his head while handcuffed. He said he was injured when officers slammed him against a wall inside the bar.
Gibson is being charged with 'public intoxication' and 'assaulting a state agent.'
George Armstrong suffered severe bruising and muscle strain while being arrested. He is charged with 'public intoxication.'
Adam Seidel, the attorney for both men, said his clients are not willing to accept a plea bargain and asked that a date be set for the trial."
Hasn't Fort Worth's image been damaged enough by this raid? Now they're prosecuting the victims? Despicable.