Live streaming video by Ustream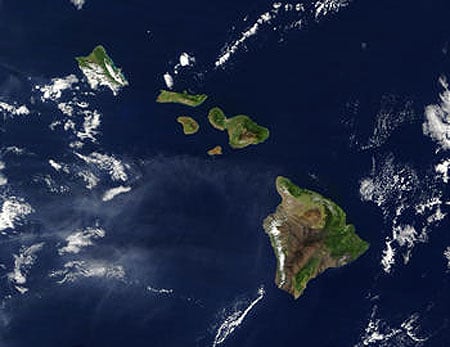 The Hawaiian Islands are braced for a "significant event" in the form of a tsunami caused by an 8.8 magnitude overnight earthquake near Santiago, Chile. The wave is scheduled to reach the island at approximately 4 pm EST, 11am HST.
Honolulu Advertiser has a running news feed regarding the potential event.
Live video of Waikiki Beach, HERE.
UStream LIVE broadcast, AFTER THE JUMP…
AP — Initial waves not causing significant damage: "The first waves looked more like an extreme fluctuation in the tide than the giant tsunami that Hawaii and the rest of the Pacific Ocean were bracing for after the magnitude-8.8 quake devastated Chile.The wave began affecting Hilo Bay on the Big Island just before noon local time. Water began pulling away from shore, exposing reefs and sending dark streaks of muddy, sandy water offshore. Water later washed over Coconut Island, a small park off the coast of Hilo.The tsunami was causing a series of surges that were about 20 minutes apart, and the waves arrived later and smaller than originally predicted. The highest wave at Hilo measured 5.5 feet high, while Maui saw some as high as 6 feet. "