The editors of Modern Tonic — a free daily email that serves up eclectic pop-culture picks with a homo slant — present a weekly music update here on Towleroad.
 


TODAY'S FEATURED NEW RELEASES AND ARTIST TO WATCH/FREE DOWNLOAD:
 

On V V Brown's debut Travelling Like the Light (available on iTunes today and on CD March 30), this U.K. child of Caribbean parents style-hops from boogie-woogie ("Quick Fix") to Motown ("Game Over") to the rockabilly strut of "L.O.V.E." that would jitterbug rings around the Stray Cats. She hardly gives you a second to catch your breath with the dazzling array of what she calls "musical mashed-potatoes." Who knows when she had time to invent this new genre, since she's also been a model for Vogue and a co-songwriter for, among others, The Pussycat Dolls. She's working at such a fierce rate, Beyoncé and Justin Timberlake are starting to look like slackers. (Be sure to check out her brilliant videos for "LEAVE!" and "Crying Blood.")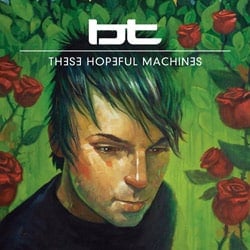 Brian Wayne Transeau dba BT is an anomaly in the world of electronic music — he's no stranger to the epic gesture and could rightly be called 'visionary.' His last release, This Binary Universe, was 70 minutes of classically-structured electronica. His latest two-disc opus, These Hopeful Machines, is a lot more accessible. Songs are long and symphonic though they never lose sight of the next great chorus or impending big beat breakdown. Rob Dickinson, singer from the late, lamented Catherine Wheel, lends his foxy baritone to two highlights, "Always" and "The Unbreakable." And the acoustic-ambient cover of The Psychedelic Furs' "The Ghost in You" is a delicate masterpiece.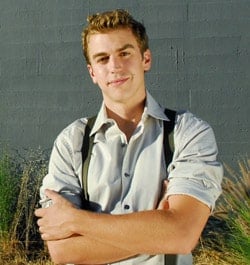 For those who fantasize about a gay combo of Michael Bublé and John Mayer, prepare to meet the man of your dreams in the flesh. The Utah-born, Arizona raised, baby-faced Spencer Day does Bublé one better — he writes all his own material — and has all the bluesy swagger of Mayer without — and we're quoting the New York Post here — the "doucheness." He'll be touring in support of his third album, Vagabond, starting in Phoenix on February 11, Palm Desert, CA on February 13, and March 11, 18, 25 and April 1 at the Upright Cabaret in Los Angeles. FREE DOWNLOAD: Download "Better Way," the swinging and slyly gospel-tinged call for equal rights here.



First the good news: Viewership for Sunday's Grammy Awards was up 35% over last year, giving it an "American Idol"-size audience. Awards shows in general have been experiencing a surge in popularity based on ratings for the most recent telecasts of the Golden Globes, Emmys and Oscars.

Now the bad: Music sales declined by more than 50% during the past decade.  Here's how the record labels missed the opportunity to monetize digital downloads in a significant way.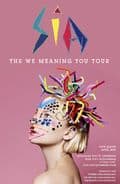 Sia announced the "We Meaning You" tour starting April 10 in Vancouver, followed by dates in seventeen North American cities through May 6, then hitting Europe throughout the rest of that month. Her next album is due this spring. 

"We Are The World — 25 For Haiti," a re-recording of the 1985
fundraising track, was recorded last night in Los Angeles. Among the 80
singers, rappers and actors was Barbra Streisand, who complained, while recording her solo, "I didn't come all this way to sing one line." The producers let her vamp over the chorus…no one puts Babs in a corner! Today, Janet Jackson is laying
down tracks of the lines her brother Michael sang in the original; his
voice will be used on the song as well. No word on release date yet.

Hot Chip's new album, due out next week in the U.S., is brimming with "soulful genius."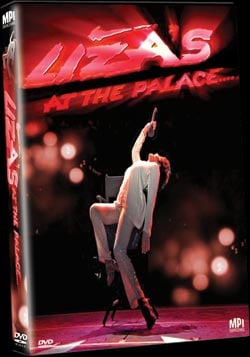 Liza Minnelli is the Keith Richards of the theater crowd — regardless of her hardships and addictions, it seems like she'll live forever. Her most recent Broadway show — Liza's at the Palace — is a survivor's manifesto. On Blu-ray/DVD.
Nneka's a Nigerian-German hip-hop singer who sounds like Erykah Badu's European cousin on her third release Concrete Jungle, a world-music jam that's equal parts Bed-Stuy boombox ("Heartbeat") and Nigerian juju ("From Africa 2 U").
The Denton, TX quintet Midlake follow-up their earthy, Fleetwood
Mac-esque The Trials of Van Occupanther with The Courage of Others,
adding deeper English folk roots via the influence of Steeleye Span and
Fairport Convention.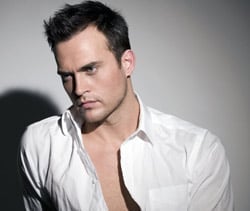 Though it closed after a 15-week run, the new cast recording of Finian's Rainbow is finally available for all you hard-core Cheyenne
Jackson fans out there.  You know who you are — and we salute you.
Also out:  Vanities — A New Musical (Original Cast Recording); Nick Jonas & the Administration — Who I Am; Rob Zombie — Hellbilly Deluxe 2; Lil Wayne — Rebirth; The Album Leaf — A Chorus of Storytellers; Malakai — Ugly Side of Love
Emika — "Drop the Other"
The Berlin-based Emika filters minimal beats through a neo hip-hop electro sheen on this abstract clip that's all geometric blue lights and fuzzy projections of the singer herself.
My Gold Mask — "Violet Eyes"
Taken from their recent A Thousand Voices EP, this Chicago duo channels the hiccupping melodrama of Peepshow-era Siouxsie Sioux on this suggestively creepy black-and-white clip.
Boy George — "Amazing Grace"
Why is Boy George crying digital tears in the clip for this Hi-NRG dance groove? Because he's just a floating head in this Indian-influenced wonderland? Because the beautiful blue beefcake dancers have the kind of toned bodies George hasn't seen since the '80s?
Chew Lips — "Seven"
While digitally processed singing lips move and mutate, South London dance trio marries Vince Clarke's Yaz to Vince Clarke's Erasure for soulfully robotic synth-pop from their debut Unicorn.