Could mass prescription of anti-retroviral drugs rid world of AIDS?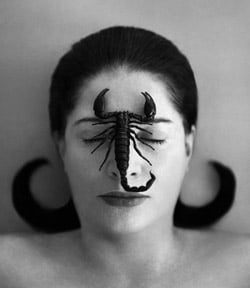 Performance artist Marina Abramovic to be subject of documentary. Teaser.

Robert Pattinson grabbed the lube bottle instead of the Dep.

Massachusetts attorney general Martha Coakley asks federal judge to declare DOMA unconstitutional without a trial: "Coakley's office filed a lawsuit in July challenging the federal Defense of Marriage Act. In papers filed late Thursday, Coakley asks a judge to deem the law unconstitutional without holding a trial on the lawsuit.
Coakley argues that regulating marital status has traditionally been left to the states. She also says the federal law treats married heterosexual couples and married same-sex couples differently on Medicaid benefits and burial in veterans' cemeteries."

Ryan Carnes gets into his birthday suit.

Colin Firth sparkles at the BAFTAs.

The Kids are All Right picks up Teddy Award at Berlinale Film Festival. "The Teddy for the Best Feature Film goes to Lisa Cholodenko's The Kids Are All Right for being a well-crafted and humorous take on the issues facing contemporary lesbian parents and the complexity of sexuality, relationships and family bonding."

Justin Timbaland's video for "Carry Out" is trying  really, really hard.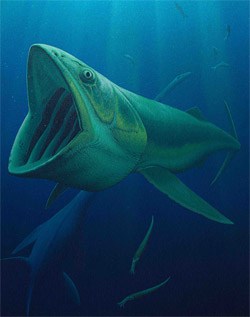 Fish the size of SUVS once filtered our oceans for food.

Banda de Ipanema: Rio Carnival's drag show.

What you get when you try to join a Wi-Fi network in SF's Castro.

Police complaints filed over anti-gay remarks by Singapore pastor.

French murderer of lesbian couple commits suicide in prison: "The accused man's death angered the victims' families, who had hoped that his trial in April might clear up the many mysteries surrounding their deaths. Treiber, 46, a forest worker and gamekeeper with no criminal record, was charged with the kidnapping and murder of Geraldine Giraud, 36, and Katia Lherbier, 32, a lesbian couple, in November 2004."

Gay couple in Crate & Barrel Ultimate Wedding contest. And here's another.

Paparazzi gets shot of gay man "groping" a celebrity's breast.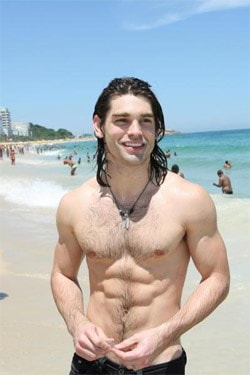 Former Miley Cyrus flame Justin Gaston shows off his abs in Rio.

Travis Barker to paparazzo: "F**king snitch fa**ot motherf**ker, no one has your gay ass phone."

Indian professor suspended for being gay: "An Aligarh Muslim University professor, on the verge of retirement, was suspended after some students set up cameras to catch him having consensual sex with a rickshaw-puller in his campus home, and sent the video film to university authorities." Vice chancellor: homosexuality will not be allowed on campus.

Opposition grows to ruling that decriminalized gay sex in India.

Victory Fund endorses David Cicilline for Congress.

Obama announces new health care plan: "President Obama will propose on Monday giving the federal government new power to block excessive rate increases by health insurance companies, as he rolls out comprehensive legislation to revamp the nation's health care system, White House officials said Sunday.
…By focusing on the effort to tighten regulation of insurance costs, a new element not included in either the House or Senate bills, Mr. Obama is seizing on outrage over recent premium increases of up to 39 percent announced by Anthem Blue Cross of California and moving to portray the Democrats' health overhaul as a way to protect Americans from profiteering insurers."