Baldwin pessimistic on LGBT provisions in health care reform…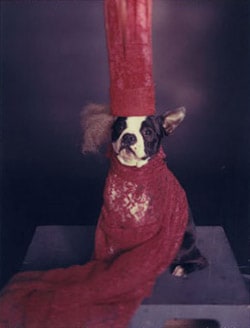 The Doggie Gaga Project.

Connecticut attorney general candidates pledge to join federal lawsuit challenging DOMA: "Boston College Law School student Paul Sousa started the "Defend the Law" campaign last summer to urge Blumenthal to join Massachusetts Attorney General Martha Coakley's federal lawsuit challenging DOMA. Since Blumenthal has announced his bid for U.S. Senate, Sousa is moving on to the AG's hopeful successors."

Michelle Bachmann (R-MN): "MoveOn.org people" are not "real people".

Reuters covers Fight Back NY, the PAC targeting anti-gay New York state senators: "There is definitely a theme of punishment in our work."

Cast of Glee to do Oprah.

Dozens of Right Whales spotted in waters off Provincetown.

SF Milk awards cancelled: "The big gala that was planned for May 21 seemed to have lots of different issues. The general feeling from folks … was there wasn't enough time to do one in the way it should be done," said Stuart Milk. "So it looks like we are going to shoot for something larger next year."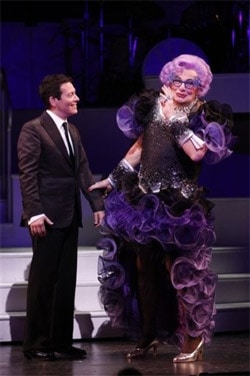 Kevin Sessums talks to Dame Edna (Barry Humphries) and Michael Feinstein about their new Broadway show, All About Me.

Jesus Luz: "Many times I asked God why he has given me so much."

Are gay people being excluded from clinical trials?

UK muggers lure man from gay internet chat room: "The victim agreed to meet a man he had spoken to on line to in the park in Burbage on Sunday evening but when he arrived he was confronted by a gang of four robbers who told him to hand over his money, and then attacked him.
They ran off empty-handed and the victim sought help from a nearby house.
Police said the 50-year-old man, who had head and facial injuries, later discovered his car, a red Ford Escort, had been vandalised."

Sarah McLachlan to release new album.

Bats face threat!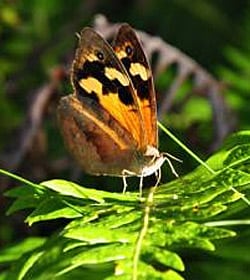 Butterflies emerging earlier due to climate change: "For the first time, a causal link has been established between climate change and the timing of a natural event – the emergence of the common brown butterfly."

Savino, Titone, Cusick, Hyer-Spencer: Staten Island legislators who voted for marriage equality to be honored at dinner.

Gaga only travels with Coke cans in her hair.

GOP Rep. Joe Cao (R-LA) signs on to DADT repeal.

Homeless teens join ACLU lawsuit in Arkansas challenging state law that prevents unmarried couples from adopting or caring for foster children: "The teens, which include a set of siblings, are all in state homes because their mothers were addicted to methamphetamine. The suit claims that the law 'makes it less likely that (the teens) will be fostered or adopted because it unnecessarily restricts the pool of qualified foster and adoptive families.'"