Chatroulette map.

Facebook to take over entire internet with Facebook pages.

Rare all-black penguin discovered.

Mario Lopez to be a father.

Maryland state senator Nancy Jacobs introduces bill to block state from recognizing same-sex marriages performed elsewhere.

Devotion: Sons pull mother on 4,500 trek around China.

Hundreds of gay couples in D.C. seek marriage.

May 8: Betty White to host SNL.

Referendum on same-sex marriage brings out conservative New Hampshire Republicans who want to overturn it: "Ballot articles calling for a statewide referendum passed in at least 42 towns, according to results compiled by the New Hampshire Union Leader.
The results so far indicate a clear majority of Granite Staters want to vote on a constitutional amendment defining marriage, said state Rep. David Bates. The Windham Republican has spearheaded a grass-roots campaign to place the non-binding measure on town ballots."

Gay City News, Jennifer Vanasco, and Joe.My.God on last night's event with Ted Olson and David Boies at the New York Times headquarters.

Adam Lambert is a trojan warrior for Flaunt.

Gay groups reach out to California state senator Roy Ashburn: "In response to the senator's admission (he is gay), organizations advocating equal rights for gay and lesbian Californians at both ends of the political spectrum have publicly offered to meet with the embattled legislator."

Kellan Lutz gets ready to work out.

Gay SUNY Oneonta lacrosse player Andrew McIntosh profiled by the Daily Star. "'It didn't really faze anybody,' Tom Kelly, 21, a SUNY Oneonta junior, said after the Red Dragons' practice on the allweather field near Hunt Union on Tuesday. 'It's not really looked at, 'he's homosexual,' _ he's our teammate. … We're still all very comfortable together.'"

Bromosexuals: openly gay men who are routinely mistaken as straight.

Two Lithuanian men jailed for life for gay man's murder. Three Slovenian men jailed for a year and a half for attack on gay man. Four gay Jamaicans attacked by mob.

SF Board of Supervisors postpones decision on emergency aid for LGBT Center.

Watch: Full 'Twilight: Eclipse' teaser.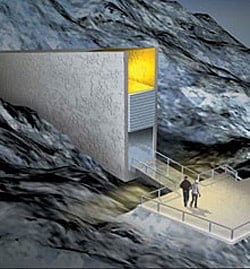 Doomsday Seed Vault reaches 500,000 crop milestone.

Creators of Fantastic Man magazine launch sister title: "Expectations for The Gentlewoman – aimed at a thoughtful and sophisticated female reader – have been high among the planet's style afficionados."

Alexander Skarsgard lunches in L.A.

Judge nullifies same-sex marriage in Buenos Aires. 

Atlanta Eagle 8 in court today over bar raid.

Corey Feldman on Haim: "…where were all these people the last 10 years, the last 15 years of Corey's life? … Where were all these people to lend a hand out, to reach out to him and say, you know, you're a legend, you're an amazingly talented, wonderful person who's really never gone out of his way to hurt anybody other than himself. He was there for his mom and he took care of her. He's always been a good person."