Visit msnbc.com for breaking news, world news, and news about the economy
The latest chapter in the Eric Massa story involves "snorkeling" while he was in the Navy: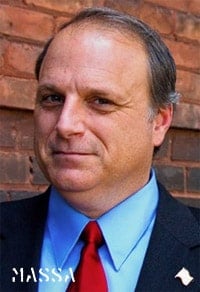 "According to Peter Clarke, a Navy shipmate, Massa was notorious for making unwanted advances toward subordinates. He tells the story of his friend Stuart Borsch, with whom Massa shared a hotel room while on leave during the first Gulf War. "Stuart's at the edge of the bed," Clarke says Borsch told him at the time, "and [Massa] starts massaging him. Massa said, 'You'll have to get one of my special massages.' He called them 'Massa Massages.'" Ron Moss, a Navy shipmate and Borsch's roommate, confirmed that Borsch told him this story at the time…Clarke says that Massa's roommate, Tom Maxfield, was also assaulted. "Tom lived on upper bunk," Clarke say. "When you're on ship, you're almost exhausted 24-7. So a lot of times you sleep with your uniform on. Tom and Massa shared a stateroom together. Massa climbed up on the top of his bunk, which is hard to do–you never crawl up on somebody else's bunk. He wakes up to Massa undoing his pants trying to snorkel him."…Massa's shipmates didn't turn him in for fear that he would retaliate."
Bill Maher gave his analysis of Massa's saga on last night's Countdown.
Watch it, AFTER THE JUMP…
Background…
Eric Massa Describes Allegations Against Him [tr]
Former Rep. Eric Massa Allegedly 'Groped Multiple Male Staffers' [tr]
Massa Tells Glenn Beck He Didn't 'Grope' Just 'Tickled' [tr]
Eric Massa Flips Out When Larry King Asks, 'Are You Gay?' [tr]