The editors of Modern Tonic — a free daily email that serves up eclectic pop-culture picks with a homo slant — present a weekly music update here on Towleroad.

TODAY'S FEATURED NEW RELEASES:
From the Lynchian ambience of their debut Felt Mountain to the electronic cabaret of Black Cherry, then the glammy disco of Supernature followed by the folksiness of Seventh Tree, each of Goldfrapp's albums has pulled a 180. Now get ready for the bubbly electro-pop of Head First. Who can account for the change? Maybe Alison Goldfrapp's new female lover has buoyed her spirits. Whatever it is, Head First is electro that's soufflé delicate. The single "Rocket" is no Flashdance in the pan — the bouncy synths and suspended melodies echo throughout. "Alive" begins with Beatles-esque piano chords before stomping into an ecstasy of ABBA disco. Depeche Mode mates with Erasure for the hallucinatory "Dreaming." And "Voicething" closes the album with a pulsing trill of falsetto loops that envelop you like a lover's perfume. Chances are Goldfrapp won't stay in this uplifting 80s vein long. A spirit as inquisitive as Alison's can't be held down.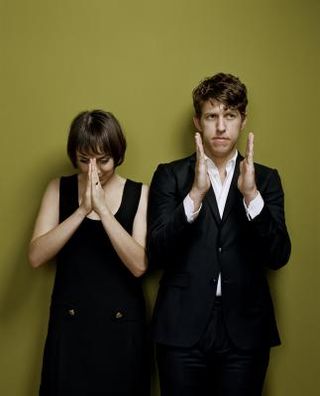 After making Joseph Gordon-Levitt's dreams come true in last summer's indie rom-com sleeper (500) Days of Summer, the Hall & Oates resurgence continues with yet more indie love — this time from L.A.-based duo the bird and the bee. Originally titled Guiltless Pleasures — which might have seemed disrespectful — Interpreting the Masters Volume 1: A Tribute to Daryl Hall and John Oates features eight covers of H&O classics. Inara George — the bird — brings her breathy warmth to ballads such as "Sara Smile" and "One on One" while Greg Kurstin — the bee — couches up-tempo hits like "Maneater" and "I Can't Go for That" in a bed of playful electronics. The lone original — "Heard It on the Radio" — is such a dead-ringer of the H&O template it had us reaching for our old vinyl to check if we'd somehow missed it back in the day.
"Downtempo electronica." Sometimes we think those words are code for "aural Ambien." But Bonobo — the stage name of U.K. musician-producer-DJ Simon Green — infuses the genre with a sophisticated palette of sounds and surprises. His fourth release Black Sands begins with the Asian fusion of "Prelude" and "Kiara" before stretching out on some jazzy excursions ("Kong") and spacey jams ("All in Forms"). It's a largely instrumental affair based on samples, intricate basslines and the occasional vocal turn by Andreya Triana (she's a slinky electro Sade on the single "Eyesdown"). How Bonobo has kept his downtempo on the downlow for nearly 10 years is a mystery to us, but we're glad to take this trip with him through the endlessly shifting landscape of Black Sands.

MUSIC NEWS: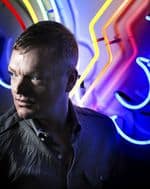 Erasure's Andy Bell will release Non-Stop, his second solo album, on May 25. Included is a track called "Honey If You Love Him,' a duet with Jane's Addiction's Perry Farrell, who also co-wrote the song. Lead single "Call On Me" drops May 10.

Tegan and Sara's second single from their current album Sainthood, "Alligator," will be released March 30 as a digital EP with 17 remixes from the likes of Passion Pit, VHS or Beta, Four Tet and Ra Ra Riot.

Indie film darling
Zooey
Deschanel plans to devote much of the next year to focusing on She
& Him, touring with M. Ward.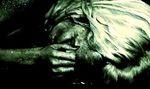 iamamiwhoami, the nom de video used by, um, well, we're not sure who, is a textbook example of how to run a successful viral video campaign. For the past couple of months, bizarre and intriguing clips from an unidentified artist, whose image is always obscured, have been posted on YouTube and sent to bloggers. The interwebs have been abuzz with people wondering who the artist is…someone new? Or perhaps a famous artist marking their return? Speculation seems to favor Swedish singer Jonna Lee (her management denies involvement) or Christina Aquilera (her management won't comment).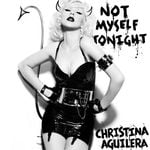 Speaking of Xtina, her new single artwork debuted today and, if anything, it seems completely unrelated to what we've seen so far of iamamiwhoami, so that particular theory might be debunked any second now.

Boy George says Culture
Club "may reform" in 2011 to celebrate what will be the band's 30th
anniversary.

TODAY'S NEW RELEASES:
She & Him's Volume
Two features 13 bright, buoyant and refreshing cuts that remind
us why we love singer Zooey Deschanel, multi-instrumentalist M. Ward,
falling in love and Spring. In pretty much that order.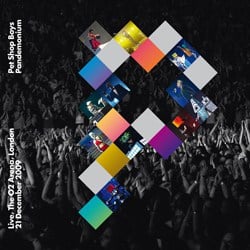 A live career retrospective and DVD souvenir of December's O2 Arena show, Pet Shop Boys put their pointy heads together for the spectacle that is Pandemonium Live (CD or CD/DVD combo).
 
It's back to the future for the soundtrack to the John Cusack-starring comedy Hot Tub Time Machine (Music from the Motion Picture), with an all-80's soundtrack that's synth-y (Scritti Politti's "Perfect Way"), ska-y (The English Beat's "Save It for Later") and sappy (Spandau Ballet's "True").
Monica's Still
Standing on her latest, but she's propped up by first-rate
producers, including Missy Elliot who contributes the old-school R&B
ballad "Everything to Me" and the fonkay "If You Were My Man (Betcha)."
Also Released: Justin Bieber — My World 2.0; Various Artists — Now That's What I Call Music!, Vol 33; Bonnie "Prince" Billy and The Cairo Gang — The Wondershow of the World; Various Artists — The Runaways (Music from the Motion Picture); Archie Bronson Outfit — Coconut; Love Is All — Two Thousand and Ten Injuries.
 


MUSIC VIDEOS:
Lykke Li — "Possibility"
The saddest (and best) song from the Twilight: New Moon soundtrack gets its own moody black-and-white performance clip from the always mesmerizing Swedish songbird.
Grum — "Can't Shake This Feeling"
This clip for the ass-shaking tune from U.K. club-thumper Grum has models doing everything we've ever wanted to see them do. Namely, getting busy with lots and lots of…food. Who said fantasies don't come true?
Fenech-Soler — "Stop and Stare"
Not that we need an excuse to gaze at Paris by night, but the City of Lights is particularly dazzling in this clip for the U.K. dance quartet's propulsive tune. Equally resplendent: the male vocalist's glittering blouse.
The Pipettes — "Stop The Music"
If you close your eyes and just listen to this one, it sounds like "Venus"-era Bananarama. But then you'd be missing out on a super-cute romp with sisters Gwenno and Ani Saunders, who comprise the newly-reconfigured Pipettes.