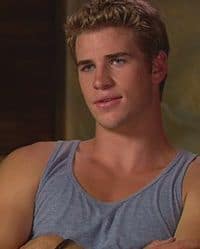 After only 10 customers, America's first legal male prostitute's has quit working at the Shady lady Ranch in Nevada and has been replaced by a man named "Y. Not." Seriously.

Meet the star of the latest Nicholas Sparks film adaptation: Liam Hensworth.

Christopher Hitchens wants the Pope thrown in jail.

The Palm Center reacts to General James Conway statements yesterday about separate barracks for gay troops: "Decades of research, including all of the conclusions of the 1993 RAND study, shows that separating gays and straights is a bad idea. RAND found that creating policies that are applied only to one group of people or to accommodate the prejudices of another group of people only undercut the larger mission of a unified, integrated force."

A rundown of the new DADT rules.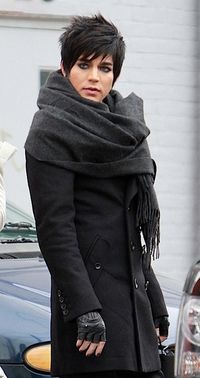 Adam Lambert says "it's a compliment to be dubbed the male version" of Lady Gaga.

Time's up for 24.

Florida lawmakers have finally come to their senses. They've decided to abandon a bill which would have discouraged films with gay and lesbian themes from shooting in the state.

Scotland has introduced new hate laws against gay people and the disabled.

KC and the Sunshine Band co-founder arrested: "The man behind pop-music classics "Get Down Tonight" and "Boogie Shoes" has been arrested in Licking County and accused of having sexual contact with
a teenage boy"

Did gays in Iraq really have it better under Saddam Hussein?

Constance McMillen had this to say about the overwhelming support she's received over the last two weeks: "It means a lot to me. The amount of support helps me to continue with the fight."