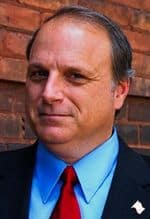 New York Congressman Eric Massa will no longer simply retire from the House for health reasons as he had earlier announced. Instead he'll now step down due to an ethics inquiry involving a male aide that had initially been reported to be the real reason he was leaving office. Massa, who admits to being "guilty" and has confessed to using "salty language," issued the following statement:
"There is no doubt in my mind that I did in fact, use language in the
privacy of my own home and in my inner office that, after 24 years in
the Navy, might make a Chief Petty Officer feel uncomfortable.  In
fact, there is no doubt that this Ethics issue is my fault and mine
alone."
The resignation will take effect on Monday.