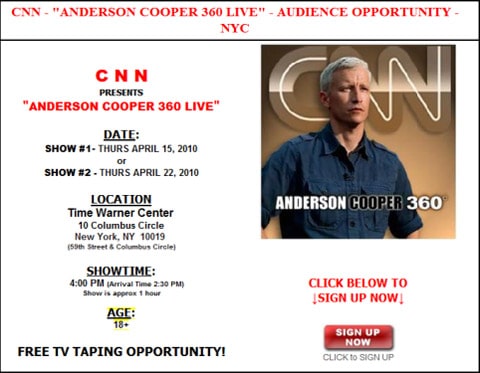 Anderson Cooper will soon test a studio audience for AC360, according to Media Bistro:
"For the next two Thursdays, Anderson Cooper will host AC360 in front of a live studio audience. The site Starflow Entertainment, which publicizes live studio audience tapings of programs, has the listing. Last month, Cindy Adams hinted that CNN was adding 'a nightly talk show for Anderson Cooper…' These shows appear to be what Adams was referring to.
It is new territory for Cooper — except for when he fills in for Regis Philbin — but would be a return to live studio audience programming for CNN. 'Talkback Live' aired from the atrium of the CNN Center in Atlanta from 1994 to 2003."