Justice demanded in death of gay Indian professor.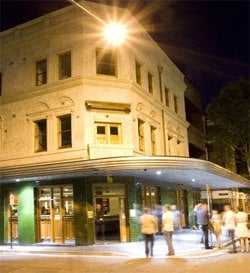 Gay Sydney pub The Beresford sells for $14.7 million.

Cops plays 'joke' with taser.

Anonymous banking executive speaks out about gaming the industry: "I decided that I cannot live with the extent of the compromises to my value system."

Chace Crawford cuts loose from Footloose.

Traveling to Massachusetts on vacation? Have an iPhone? There's an app for that.

Right Whales feed off Ptown.

Amazing Race's lesbian team Carol and Brandy on Caite Upton and Brent Horne, the team that had it out for them: "She was clearly obsessed with beating and eliminating us. I think she very clearly had a problem with us as lesbians, not with us as individuals because she never individually indicts one of us as having done anything specifically wrong to them."

A teacher's recollection: the first openly gay student I ever taught.

The New York Post explained in one cropped photo.

SLDN's Aubrey Sarvis: John McCain 'out of step' on DADT. "As a veteran, and having spoken with many of the men and women who have served and want to serve their country openly, I can tell you McCain's words and actions on this topic are out of step and from a bygone era. His view does not represent the American people or our country's military leadership."

Family Equality Council's Jennifer Chisler challenges Mike Huckabee on gay adoption: "As for the jaw-dropping puppy analogy, I wonder if the former Arkansas governor even realizes, or cares about, the impact of his words on my eight-year old boys and all the other wonderful children being raised by LGBT parents."

Bill Gates in 1998: "What I can't figure out is why he (Steve Jobs) is even trying (to be the CEO of Apple)?  He knows he can't win."

Jackson Memorial Hospital, which in 2007 forbid Janice Langbehn access to her dying partner, has changed its policies: "The hospital developed and implemented a non-discrimination policy that includes sexual orientation, gender identity and gender expression, a patient's bill of rights that demonstrates the hospital's commitment to providing quality care for LGBT patients, and a visitation policy that updates the definition of family to include same-sex partners and other people who may not be legally related to a patient."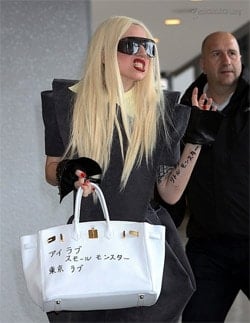 Lady Gaga arrives in Japan.

Cam Gigandet: shirtless in Mexico.

Connecticut Assembly considering lifting 30-year statute of limitations on reporting clergy sexual abuse crimes: "The passage of this legislation could potentially have a devastating financial effect on the Catholic dioceses of Connecticut, including parish assets and those of other Catholic service organizations."

Maureen Dowd's homophobic take on the Catholic Church's sexual abuse crisis.

Doctors revisit magic mushrooms as depression cure: "Researchers from around the world are gathering this week in San Jose, Calif., for the largest conference on psychedelic science held in the United States in four decades. They plan to discuss studies of psilocybin and other psychedelics for treating depression in cancer patients, obsessive-compulsive disorder, end-of-life anxiety, post-traumatic stress disorder and addiction to drugs or alcohol.
The results so far are encouraging but also preliminary, and researchers caution against reading too much into these small-scale studies."