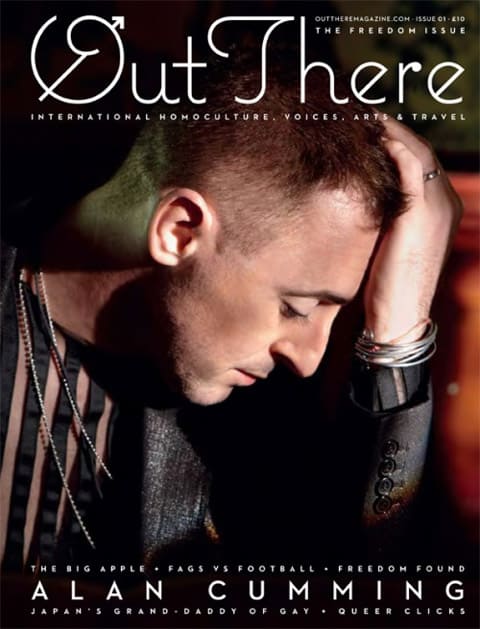 Here's something that isn't written about so often anymore — the launch of a new gay magazine. The makers of Out There are defying publishing's hard times with "an international queer Culture, Voices, Arts and Travel bi-annual targeted at professional, discerning gay men in major cities across the globe."
The first issue's cover star is actor Alan Cumming, photographed by Minh Ngo.
It's on sale in London this week, and they're planning an international launch beginning in New York in May. Or you can visit them online here.