The editors of Modern Tonic — a free daily email that serves up eclectic pop-culture picks with a homo slant — present a weekly music update here on Towleroad.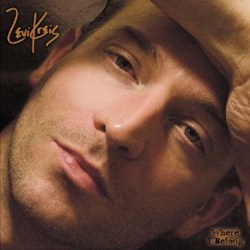 Out singer-songwriter Levi Kreis has had a helluva year since the release of his fourth album Where I Belong last May. He won an OUTmusic Award for the gospel-tinged "Stained Glass Window," a song that takes on religious hypocrisy and homophobia. He just opened on Broadway as rapscallion Jerry Lee Lewis in the musical Million Dollar Quartet. And his video for "Nothing at All" (at end of this post) just kicked Taylor Swift's pitchy ass to No. 2 when it took over the top spot on MTV Music Online. He questions religious zealotry yet still believes, is openly gay yet still attracted to women, and turns it all into powerfully straightforward pop that's as open-minded and deep-rooted as he is. "This Girl" — as jazzy as Harry Connick Jr. — imagines "Kinsey in the corner there" having a laugh over Kreis' female lover. "No Apologies" is the story of his life told with a country swagger. And the smooth-talking "Gonna Be Alright" is a life-affirming joy that's got some hard-living truth behind it.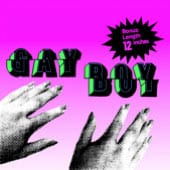 Last year, Lily Allen released a bright, bouncy B-side called "Fag Hag." Its sweet and perky chorus went "I could be your fag hag / And you could be my gay / I'll never make you feel sad / When you come out to play." Now Farah — one of indie-disco's most detached ice queens — has released a single called "Gay Boy" that's neither bright nor bouncy. In fact, it sounds like something Debbie Downer would produce. Naturally, we like Farah's better.
 A spoken-word vignette involving a girl's borderline-obsessive crush on her gay BFF, "Gay Boy" seems like a send-up with its hyper-pathetic chorus ("Won't you change your mind, change your mind") and LOL-inspiring stanzas ("You blow smoke in my face, it means you want me") but it pulls a fast one by cutting through the "let's shop and gossip" shtick to expose a sadly misled soul: "I can't just be your fag hag anymore, I'm your best friend." Suddenly we're tricked into actually feeling something. Damn you, Farah!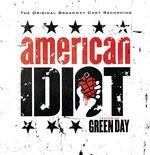 The original Broadway cast recording of Green Day's musical American Idiot will be released next Tuesday, the same day as the musical's official opening. The recording will feature the 24-member cast accompanied by Green Day.

Malcolm McLaren's son Joe Corre on his "chaotic, brilliant, messed-up" father.

Hot Chip covers Shakira's "She-Wolf" on BBC's Live Lounge, joined by Scritti Politti's Green Gartside.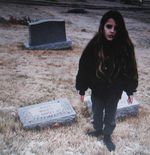 Canadian electro band Crystal Castles sets June 8 for the release of their second album, titled, as the first, Crystal Castles.

South Park's Matt Stone on his favorite musical numbers from the series.

The Glee cast spills some details about the forthcoming Lady Gaga episode.



Florence Welch of Florence + The Machine on her widely-praised album Lungs.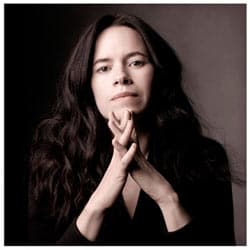 10,000 Maniacs' bookish, silky-voiced leader Natalie Merchant releases her first solo album in seven years today, Leave Your Sleep, a double-disc collection of poems by the likes of e.e. cummings, Ogden Nash and others, set to folksy tunes.
Punk godfathers Iggy & the Stooges release a two-disc Legacy Edition of their classic Raw Power, including the title tune and "Search And Destroy" as well as a shambolic live performance of "Cock In My Pocket." This being Iggy Pop, we're surprised it stays in his pocket.
The reissued "Enhanced" edition of Boston electronic quintet Passion Pit's debut Manners features blog hits "Sleepyhead" and "The Reeling" and a few stripped down tracks, including a cover of The Cranberries' "Dreams."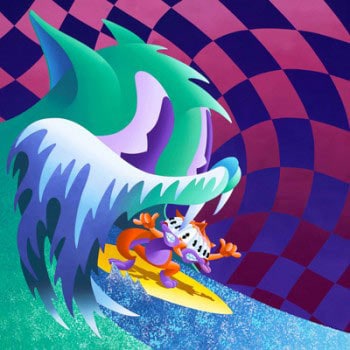 Those crazy kids from MGMT follow-up their surprise hit debut Oracular Spectacular with Congratulations, 44 minutes of psychedelic, mind-bending alt-rock.
Also released: Justin Nozuka — You I Wind Land & Sea; Miike Snow — self-titled debut album re-issued digitally with five bonus tracks; Laura Bell Bundy — Achin' and Shakin'; Coheed and Cambria — Year of the Black Rainbow;  Freelance Whales — Weathervanes; Matt Pond PA — The Dark Leaves; Murs & 9th Wonder — Fornever;  plus Robyn releases three new songs today: "Dancehall Queen," "Fembot" and "None Of Dem" (with Röyksopp), a new EP from Idina Menzel, and Mary J. Blige's cover of "Stairway to Heaven."



MUSIC VIDEOS:
Penguin Prison — "Something I'm Not"
New Yorker Chris Glover aka Penguin Prison has been touted by both Q-Tip and the U.K. press and this colorfully abstract clip demonstrates why. Better yet, his sharp falsetto and sexy electro groove will have you salivating for his forthcoming debut.
Levi Kreis — "Nothing at All"
In the clip that usurped Taylor Swift's top spot on MTV Music Online, out multi-talent Kreis performs his heart out on this single-shot breakdown of a love in trouble. From 2009's Where I Belong.
Brett Every (with Estelle Noonan) — "Prince Charming"
Out Aussie Every serves up this highlight from Fairy Godmother's Gone to Vegas, in which the melancholy end of an evening moves backwards to reveal the break-up of two partners before re-writing history for a much happier ending.
The Irrepressibles — "Forget the Past"
This live clip from Queen Elizabeth Hall shows why The Sunday Times has called the ten-member orchestral ensemble "an enchantingly theatrical pop extravaganza." Antony & the Johnsons meets Bowie, anyone?