Visit msnbc.com for breaking news, world news, and news about the economy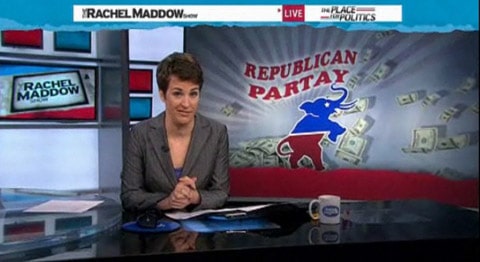 Rachel Maddow looks at the Republican Party's recent troubles, which include the resignation of top fundraiser, former Ambassador Sam Fox and RNC Chief of Staff Ken MacKay. All this comes in the fall-out from disclosure of the RNC's expense reports, which included a staffer's trip to a bondage-themed strip club which featured lesbian sex acts.
Says Maddow: "I think there's no way Michael Steele survives this."
Watch, AFTER THE JUMP…