Australian sports figures reacted today to a column written by Jason Akermanis, a player for Australia's Western Bulldogs football club, telling gay players to stay in the closet because they won't be accepted.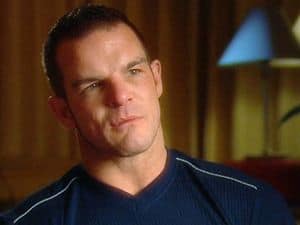 Said the Rugby League's first openly gay player Ian Roberts: 
 
"At first I just laughed it off. But quite literally there are kids out in the suburbs that are killing themselves. It would be funny if it wasn't for that.  It's almost like that's the one area … where people are still allowed to bash gay people, verbally or physically.  If he had said that about someone of colour or religion or someone of a genetic deformity, the public wouldn't stand for it. It almost gathers momentum … and makes it more difficult again for people who are trying to find that peace within themselves.  For any young kid out there in the suburbs having difficulties with his sexuality … all he (Akermanis) has done is totally burn that child.  And I mean that with all my heart. When I heard Jason's comments, it's almost like, what century are we in? Where is this guy coming from? Well I can tell him, I can promise him, there are people in his locker room who are gay – they're just not out. Ignorance is no excuse."
Said recently out former Olympic swimmer Daniel Kowalski: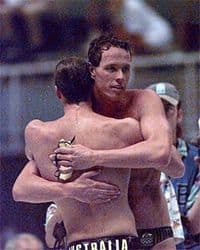 "I'm disappointed, I'm mad, I'm angry, I'm sad. When you get comments like that from a guy of his stature, why would you come out?  It's disappointing more than anything. Jason Akermanis has always been known for being a human headline.  I'm at a loss because a lot of work has been done by Pippa Grange and the AFL Players' Association and there is support and it's continuing to gather.  He talks in a sense of 'we' like he's speaking for every player in the AFL."
Sydney Swans coach Paul Roos slammed Akermanis:
"If any one of our players happened to be gay or came out, he wouldn't be alienated by this group of players, I know that. In today's day and age, it's reasonably irresponsible, what Jason's said this morning and hopefully it doesn't reflect the views of the majority of people in the AFL.  It's a staggering story when you read it. If it had have been written in 1943 or something like that, you could have been forgiven. But in 2010, to hear something like that is just bizarre. I'd be staggered [if League CEO] Andrew Demetriou would think it reflects the wider views of the AFL, because that's certainly not the case."