Concerns "in the late '90s of gay men walking across the gangplank in feather boas and high heels" once gays were allowed to serve openly in the British military did not pan out, said  retired Lt. Cmdr. Craig Jones of the British Royal Navy to representatives of Great Britain, Canada, Australia, Israel and the Netherlands at the Brookings Institute on Wednesday, CNN reports.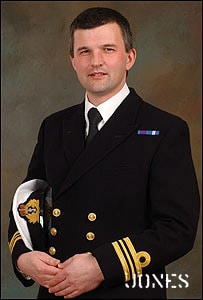 The representatives came together to describe the experiences of their countries in allowing gays to serve openly.
Maj. Gen. Walter Semianiw of Canada and Col. Kees Matthijssen of the Royal Dutch Army said there were no problems either.
There are benefits, in fact, according to the reps:
"Jones said British military officials saw an unexpected benefit of allowing gays to serve openly – better retention of qualified soldiers and sailors in key positions. In the late 1990s and early 2000s, the British military had a 6 percent to 8 percent gap in unfilled positions. Now it's down to the 2 percent to 3 percent range.
Jones said one reason for that is the new policy allowing gays to serve.
Now that gays are able to serve, military recruiters in the United Kingdom have more volunteers to choose from, Jones said. Also, having children is often cited by British troops as one reason why they leave the military in their late 20s or 30s. And Jones said because gays and lesbians are less likely to become parents, they tend to stay in the military longer."
For allies, integrating gays in military easier done than said [cnn]