REKERS: NARTH begins purge of George Rekers from website…"Rentboy", the song…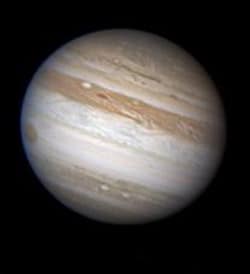 Ring vanishes on Jupiter.

Video: Miley Cyrus under fire for dry-humping gay director.

Minnesota House passes bill giving gays rights to make end-of-life decisions: "Married couples already have those rights under Minnesota law. But absent the right to marry, a group known as Project 515 — named for the number of Minnesota laws the group says discriminates against unmarried, committed couples — has been advocating to expand the rights of gay couples."

Dutch child sole survivor in plane crash outside Tripoli, Libya which killed more than 100.

Ireland ready for an openly gay President? "A major effort is underway to elect Senator David Norris, the Dublin-based politician, as the first openly gay president of Ireland.
Norris, 65, a former Trinity College Dublin lecturer who has led the campaign for gay rights in Ireland for a generation, is a highly respected figure in both literary and political circles known equally for his Joycean expertise as his advocacy of liberal causes.
The Irish presidential election is scheduled for 2011, when current occupant Mary McAleese steps down after two terms."

Watch: The third 'True Blood' mini-sode featuring Sookie, Lafayette, and Tara.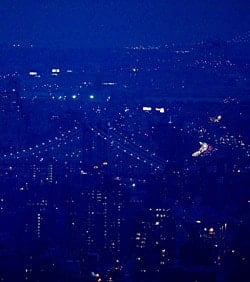 Wide awake in the city that never sleeps.
Now, 

Carol Burnett gets an SNL Facebook campaign.

Austria deports gay footballer to Nigeria: "Cletus, their trainer, is facing a death sentence in Nigeria due to his sexual orientation (Northern Nigeria has Sharia law). The 21 year old player has been living in Austria since he was 15 years old. He was 'outed' and well-known to be gay in the Nigerian community in Austria.

A history of gay rights in video games.

Cal Poly Dairy Club bans gay couples from event.

Robert Pattinson gets all Blue Steel for South Africa GQ.

 WATCH: The Advocate's video interview with Cynthia Nixon.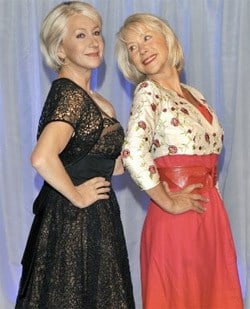 Helen Mirren loves her wax self.

Texas A&M's Faculty Senate takes step to attract more gay professors: "I do know personally that we have lost opportunities to recruit very good faculty members because they were gay or lesbian and would be unable to obtain health care benefits for their partners here."

Thomas Jane discusses how hung he is.

GOP congressional candidate from California, Brad Goehring, wants to issue hunting permits to shoot liberals.

Teens arrested for anti-gay graffiti vandalism at Campit resort near Saugatuck, Michigan.

Unlike Egypt, Elton John can perform in Morocco: "The country's Justice and Development Party said on Friday that John should be banned from the Rabat music festival. They said in a statement that his appearance would 'risk encouraging homosexuality in Morocco."
Amal, a 22-year-old lesbian, laughed at the statement, saying that "nobody can encourage someone to be gay. You are either born that way or not. Welcome to the real world, Islamists.'"