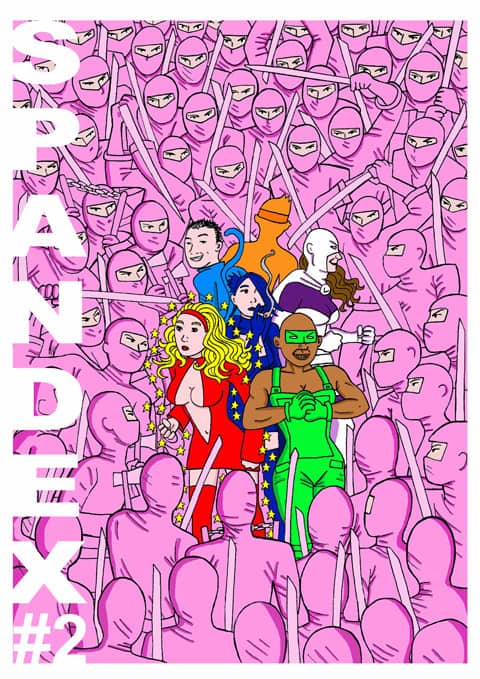 Martin Eden, creator of the gay superhero comic Spandex, writes to inform us that he has been nominated for an Eagle Award for Favourite British Colour Comic. The Eagle awards, nationally recognized as a UK prestigious nod from UK fans, have been around since the late 70's.
Says Eden: "I'm completely shocked and I really didn't expect it! I'm so proud of my comic and I'm really trying to do things that have never been done in a comic before. I'm up against some big titles in my category, so it'd be so exciting if the independent guy won! I have some amazing plans for the next few issues of Spandex, and I can't wait to unleash it all on the comic-reading world."
He adds: "Issue Two of the comic features a guest appearance by Her Majesty herself, the Queen – as a Buckingham Palace burglary sparks off Spandex's latest adventure! The Brighton-based gay-team then head to Japan to recover the crown jewels and replace a fallen team-mate. There, they face the formidable swords of the Pink Ninjas, the terrifying Gayzilla, and they recruit Neon, the world's first gay, fluorescent ninja!"